Another iconic GWR locomotive, GWR Class 2-8-0 No. 2818, will soon be arriving at Swindon's STEAM – Museum of the Great Western Railway.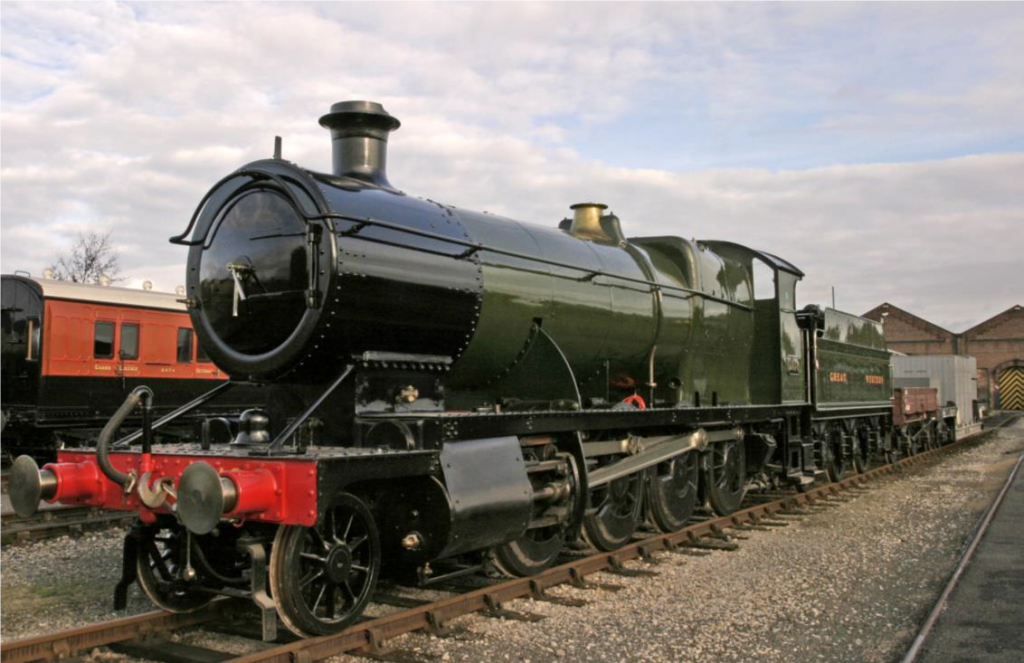 GWR enthusiasts will be familiar with the Swindon-built heavy freight locomotive, No. 2818, currently owned by and housed at Locomotion, the National Railway Museum in Shildon.
The transfer of ownership will see 2818 joining STEAM's permanent collection of vehicles and locomotives.
Cllr Garry Perkins, Swindon Borough Council's Cabinet Member responsible for STEAM, said: "The addition of this superb GWR locomotive to the STEAM collection is very exciting for Swindon as the museum will gain a magnificent freight locomotive for permanent display."
The 2-8-0 was a highly successful class of heavy freight locomotives, designed by George Jackson Churchward, GWR chief mechanical engineer.
Churchward introduced the first 2-8-0 in 1903 and over the years more were built until eventually the class numbered 167 (including the variants designed by Charles Collett).
These locomotives were all built at Swindon Works and many continued working right until the end of the steam period in 1963.
No. 2818 was built in 1905 and worked as a heavy goods carrier until it was withdrawn from service in October 1963. The engine was then moved into preservation by the National Railway Museum.
Cllr Perkins added: "No. 2818 is another great symbol of Swindon's heritage, alongside the other Swindon-built locos currently on display at STEAM (No. 6000 King George V, No. 3717 City of Truro and No. 4073 Caerphilly Castle).
"STEAM staff have worked closely with the National Railway Museum following the strict guidelines for the transfer of ownership, to ensure the locomotive has a secure future.
"We can't wait to have No. 2818 on public display and look forward to refreshing STEAM's main exhibition area and welcoming many new visitors who will love to see this splendid heavy freight locomotive."
Andrew McLean, Assistant Director and Head Curator at the National Railway Museum, said: "2818 is a very important locomotive in documenting the story of the development of the railways in the South West and South Wales and it is fitting that we can return this long-serving engine to its Swindon birthplace almost 112 years after it first rolled off the production line.
"Transferring ownership to such a well-respected institution with whom we have enjoyed a long and fruitful relationship, will give this engine the best future possible and reflects our duty to ensure the National Collection remains sustainable, relevant and engaging."
Details of the locomotive's move are yet to be announced but No. 2818 is expected to be housed inside STEAM before the end of the year.