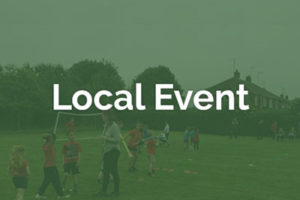 Chiseldon Local History Group
Brighter Futures – Quiz Night
Enter a team into our Quiz Night on Friday 18th October 2019 at Lethbridge School.
There will be cash bar and raffle on the night.
Read More
Hide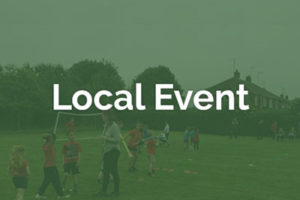 National Trust – Autumn foraging course
Discover some wild food secrets on this half-day foraging walk. As you walk through the Avebury landscape, Fred will teach you how to identify the edible plants growing in our hedgerows, fields and woods. You'll also be able to taste some of nature's harvest which at this time of year can include parasol mushrooms, clover blossoms and nettle seeds.
Read More
Hide
National Trust – Trust10 trail run at Avebury
Join us on the 4th Sunday of every month for our free 10k trail run in partnership with Cotswold Outdoor This is a challenging run, with steep climbs and rough terrain.
Read More
Hide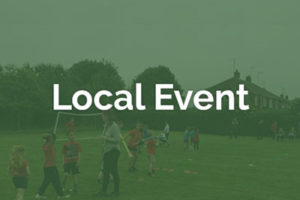 Wroughton Choral Society, 'Come and Sing'
Brighter Futures – Butterfly Ball
Brand new for 2019, join us for our Butterfly Ball on Saturday 28th September at Spittleborough Farmhouse, Royal Wootton Bassett.
This is set to be a wonderful evening of entertainment, a three course meal, a raffle and an auction.
Read More
Hide
Neighbourhood Watch Meeting
Wiltshire Bee & Honey show
The Wiltshire Bee and Honey show organisers have revealed their programme of speakers and exhibitors for this years' day long festival of all things associated with bees in the region. As well as learning how to start your own hive on a budget, visitors to the October 5th show in Devizes will learn all about how bees make their honey as well as communicate with each other. Entry is free for everyone.
Read More
Hide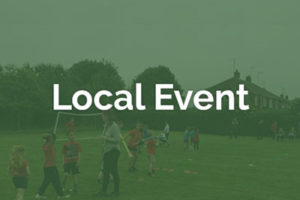 Holy Cross Harvest Supper
Brighter Futures – Halloween Spooktacular
Trick or treat yourselves to our fun 3km for Brighter Futures at Coate Water on Saturday 26th October 2019.
Whether you run, jog or walk, this event is open to all ages.
Show us your scarily good costumes and be prepared for the unexpected on the course.
Read More
Hide
Brighter Futures – Christmas Fair
Join us on Sunday 24th November 2019 at Grange Community Centre, for our annual Christmas Fair.
We will have around 40 stall holders, a chance to meet Santa and get an early Christmas gift!
Read More
Hide
Neighbourhood Watch Meeting
Brighter Futures – Santa Vs Rudolph Run
We're excited to announce our brand new festive run for 2019.
Are you team Santa or team Rudolph?
Run, walk or jog to get the carrot around new routes at Lydiard Park on Sunday 1st December 2019.
Read More
Hide