The committee looks at proposed changes to buildings or use of land within the Parish. We are a statutory consultee and review planning applications in the context of the local environment. We then make representations to Swindon Borough Council. Through the SBC you can view the status of any current planning applications.
With regard to highways matters – including traffic safety and management issues, repairs and cleanliness – although the Parish Council has no direct authority to implement work, it can recommend actions to Swindon Borough Council.
The Planning, Highways and Transport Committee of the council has been drawing up maps showing traffic issue hotspots within the parish. Whilst it is not within the power of the Parish Council to resolve all these issues, the committee hope to be able to use these maps to identify projects they can work on, to aim to resolve issues where possible.
The maps as of March 2022 are below.
Hodson area: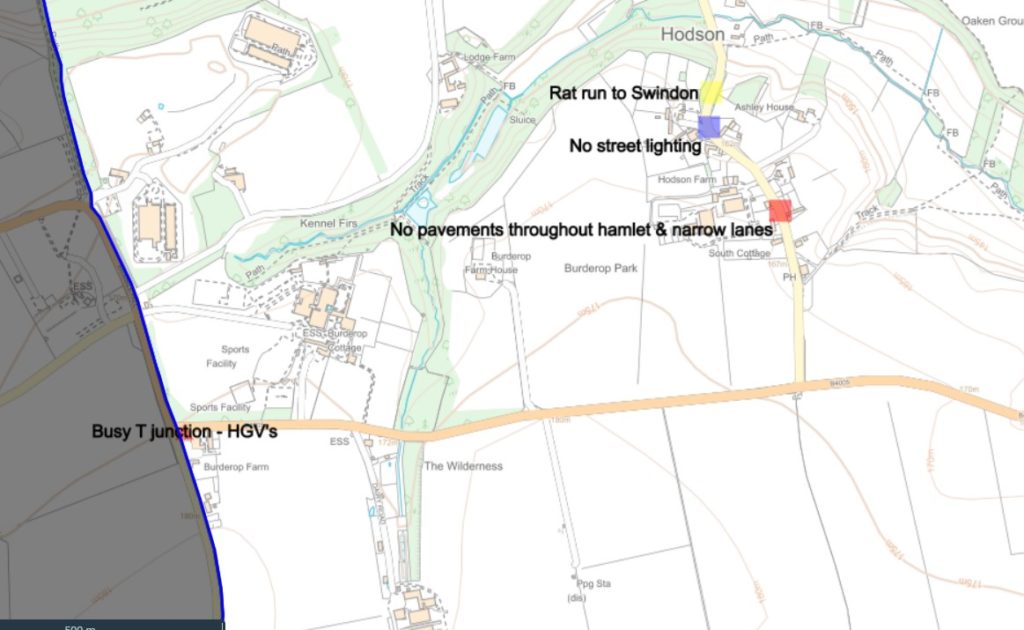 Note – permission has been requested from SBC to install a speed activated camera in Hodson, approaching from the northern Broome Manor direction.
Chiseldon & Badbury area: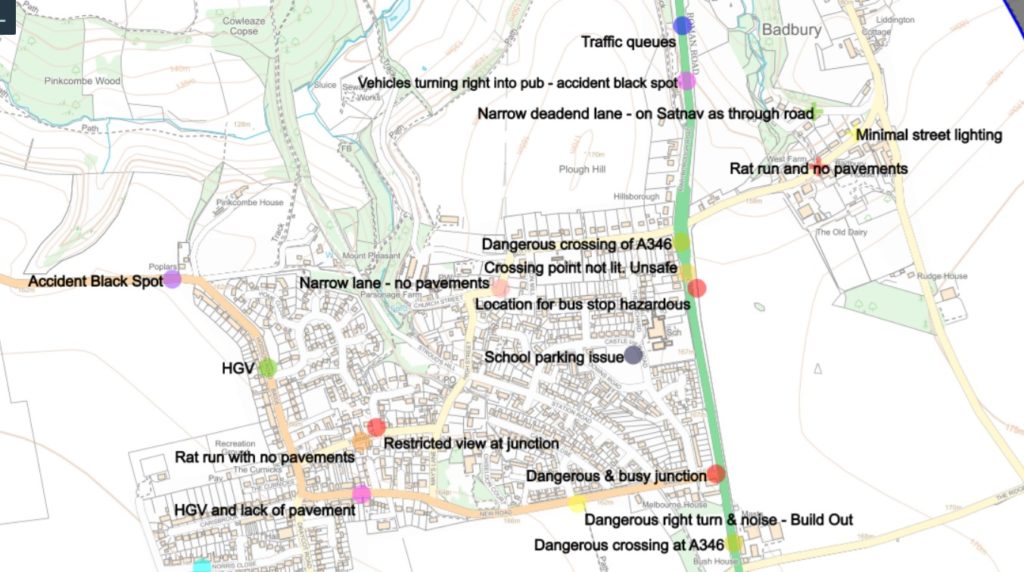 Note- 2 speed activated cameras have been installed at either end of Badbury.
South Chiseldon and Ridgeway View: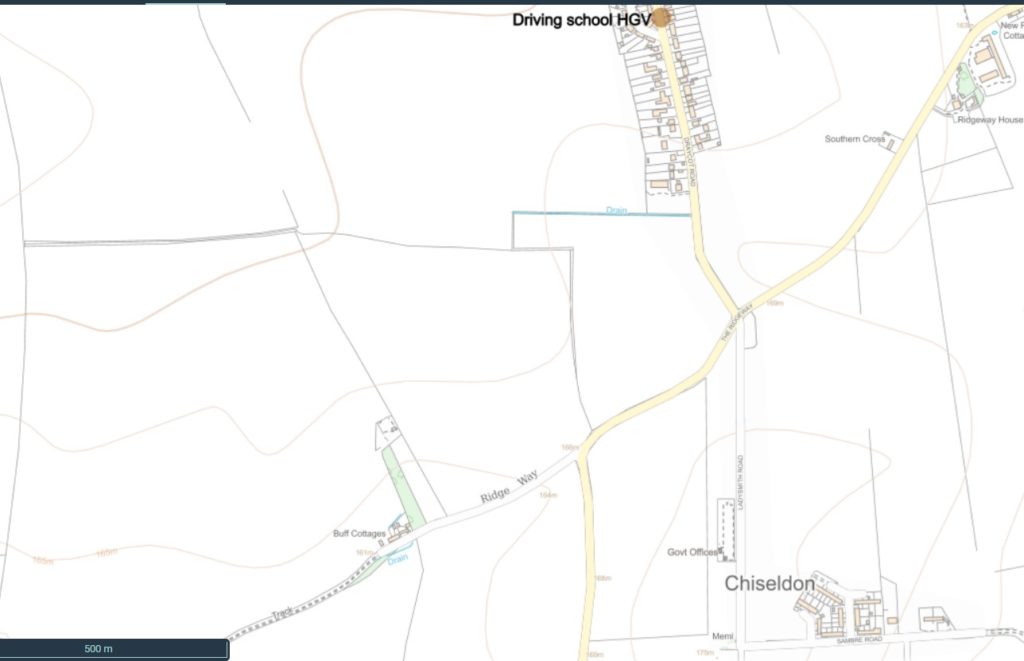 Ridgeway View and Draycot Foliat: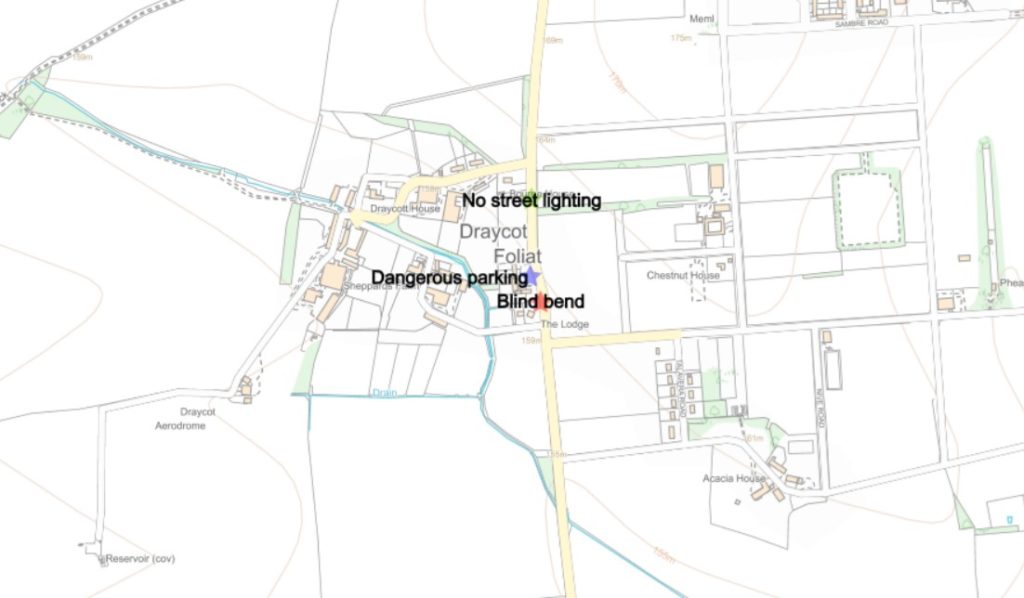 Note – Solar light installed at parking area.
Note – Project has started to improve parking area to help reduce traffic issues in this location.
Note – Permission has been applied for, to SBC to install a speed activated camera before the blind bend to slow down traffic.