A Perfect Time To Read
The clocks have gone back, it's getting colder and the nights are drawing in, what better way to spend your evening than snuggled up with a good read or two?
As our opening hours have extended, now is the perfect time to return your old books and pick up some new titles.
If you can't make it outside at the moment, we have a fantastic choice of digital reads available to download from the comfort of your home.
We Have Extended Our Opening Times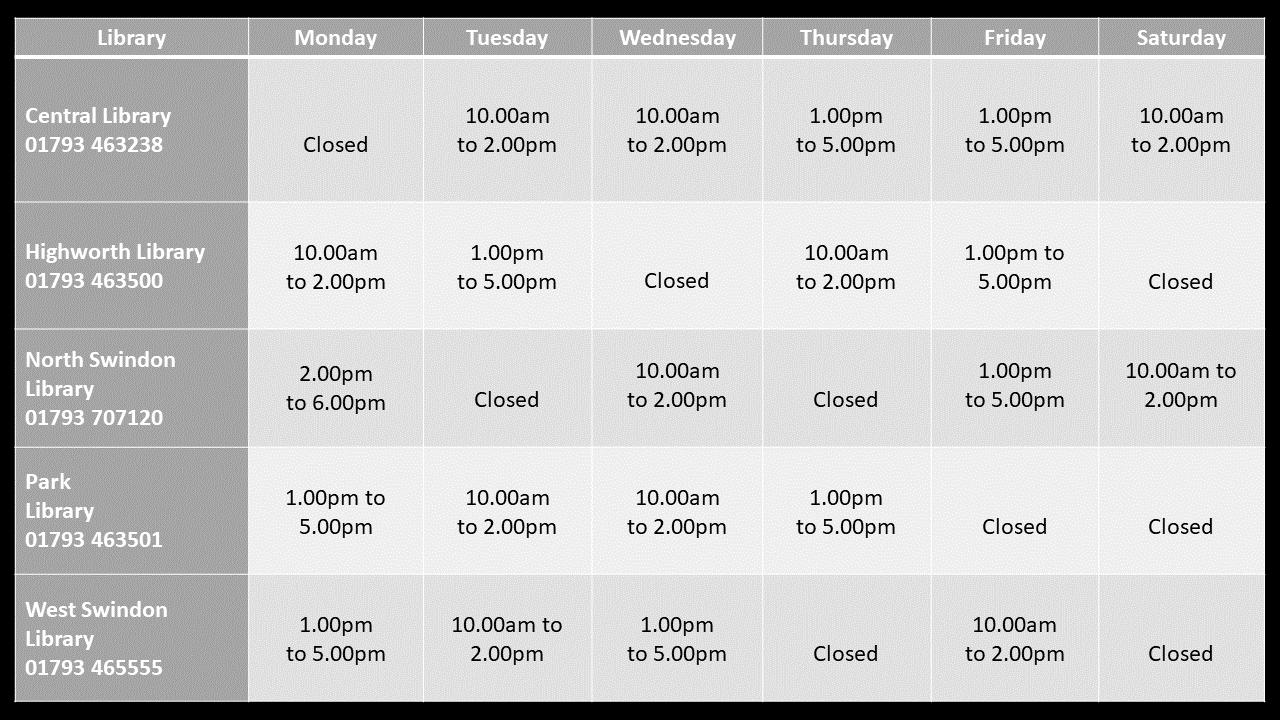 A few changes
Our libraries are now open additional days which includes a Saturday session at North Swindon Library.
Central Library has extended its Quick Choice service and opened the whole first floor to browsing. Pre-booking is not required at Central Library when using this service.
Pre-booking is also not required when using the Quick Choice service at West Swindon Library. As West Swindon Library is located within another public building however, if visiting for any of our services you will need to provide personal details in order to comply with the government's requirements for NHS Test and Trace, either scan the QR code for the NHS app or complete the paper slip provided. See the service Privacy Notice for information about how we will use the information you provide.
Take a look at the full November E-Newsletter from Swindon Libraries