Points of interest from the meetings held in May 2021.
Join us Saturday 12th June 10.00 to 12.00 to keep the Parish tidy
Please add this date to your diary to join us for the annual litter pick. Details will be on our website/FB page or available via email to the Clerk. Thanks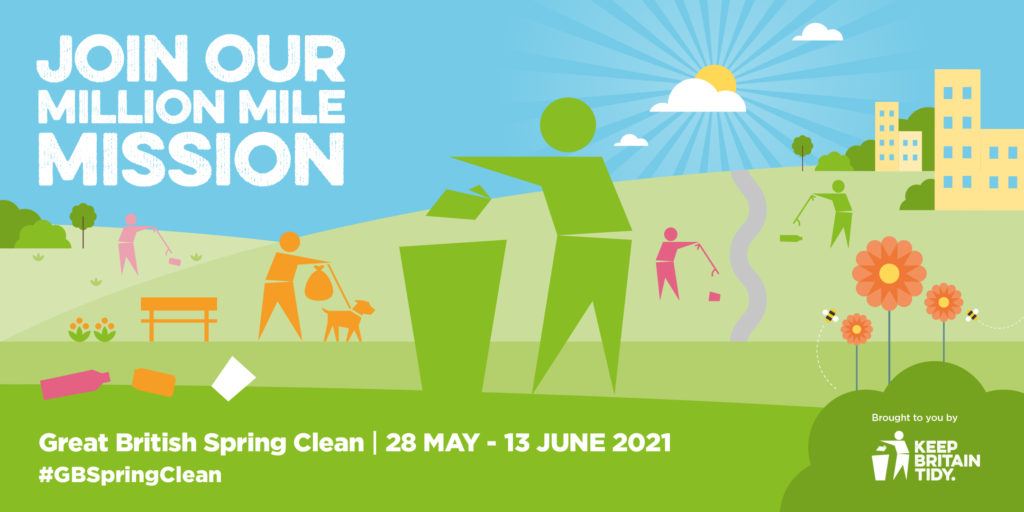 Grant awarded to Wiltshire Search and Rescue.
The Finance committee considered a request from Wiltshire Search and Rescue for a grant to continue their good work locally. The committee voted to award £250.00 from the annual grants budget. See below for details on how to apply.
Self Employed Handyperson wanted
The Parish Council are looking for a self-employed part time handyperson for around 43 hours a month at £10 per hour. For full job specification details and to apply, contact clerk@chiseldon-pc.gov.uk or write to us at the address above.
Annual meeting of the Parish Council
The Parish Councils annual meeting was held on Tuesday 4th May to take advantage of the last few days of remote meeting legislation. Cllr Matt Harris was voted back in as Council Chairman and Cllr Justine Randall was voted in as Council Vice Chairman. That same night we held our Finance meeting where Cllr Matt Harris was voted back in as Finance Committee Chairman and Cllr Andy Rogers was voted in as Committee Vice Chairman. The Recreation Ground Improvement committee met Thursday 6th May and voted Cllr Justine Randall as Committee Chairman, and no Vice Chairman currently elected for the committee. Planning, and Environment, General Purpose and Amenities will meet later this month to vote in their Chairman and Vice Chairman.
By law all Chairmen are "Chairmen" regardless of gender, however one may address the Chairman as "Madam Chairman/Vice Chairman" should they wish if required. The term is not Chair – "That is something you sit on"!
Castle View Play area new flooring
In the May 17th EGPA meeting Councillors will consider quotes for the new flooring at the play area. Subject to any issues that arise we hope to have an agreement on the way forward so we can give a contractor the go ahead.
Full Council training
The Finance Committee voted to approve some on-line training for all Cllrs. When Cllrs sign the "Declaration of Acceptance of Office" they commit to "faithfully fulfil the duties" "to the best of their judgement and ability".
Our focus on training for all Cllrs is to ensure everyone can do their best for the community.
Defibrillators – a reminder
A reminder that the Parish has 4 defibrillators – one outside Cameo Hairdressers on High Street, one outside the Pavilion on the Recreation Field, one outside the Calley Memorial Hall on Draycott Road and one in the BT Box in Badbury. All units are accessed by calling 999 to gain the code for the box. You cannot use these defibrillators on someone who doesn't need it as the machine will not work. It also provides audible instructions on how to use them.
There is also a defibrillator on the outside wall of the school in Ogbourne St George.
NOW OPEN FOR NEW SUBMISSIONS – Parish Council Grants and Donations fund & Calley Memorial Hall fund
The Parish Council have an annual fund that we can donate to worthy causes within the Parish. If you are a group, charity or society that believe you could benefit from this fund then please contact the Parish Clerk for further details.
The trustees of the Calley Memorial Hall fund are also able to approve grants and donations to worthy causes within the Parish. (This doesn't have to be connected to users of the Memorial Hall). Please contact the Parish Clerk in the first instance who can provide you with an application form.
(It should be noted that this fund is not connected to the Parish Council)
All Parish council meetings are returning to face to face meeting.
The next Full Council meeting of the Parish Council will be Monday 14th June 7.30 at the Chiseldon House Hotel, This will start at 7.30pm. There is a public recess at the start of proceedings, after which residents can choose to leave the session. Covid restrictions state we must adhere to max. number of attendees to be safe, so regrettably we may need to turn away extra visitors if space does not allow. Please register your interest in attending a meeting with the Parish Clerk, or send in a written report to be read out on your behalf. Meeting locations may change so please verify the location before making a journey. Our committee meetings will now meet in the Rec Hall off of Norris Close.