As of today (23 April) the COVID-19 case rate in Swindon has increased to 30 per 100,000 compared to the England average of 24 per 100,000.
Swindon's first mobile vaccination clinic – a specially adapted bus – took to the road this week. This will be an invaluable tool that will allow us to target areas with lower vaccination uptake.
It is never too late to change your mind if you have previously declined vaccination, and this new mobile clinic will be a huge boost in our efforts to protect those communities who, up until now, have been unsure of whether to have the vaccine. Details of when and where the mobile vaccination clinic will be located will be advertised to specific communities through ongoing outreach work happening with community leaders, faith groups and public health workers.
Over 107,000 Swindon residents have now received at least one dose of the COVID-19 vaccination, which is good news. It is still a Government target to vaccinate all those over the age of 18 by the end of July 2021. Recent analysis shows that the UK's COVID-19 vaccination programme has so far prevented thousands of deaths in those aged 60 and above.
If you are planning to vote in the forthcoming local elections on 6 May, you may find these questions and answers helpful which includes steps being taken to make polling stations COVID-safe.
Latest COVID-19 case rate data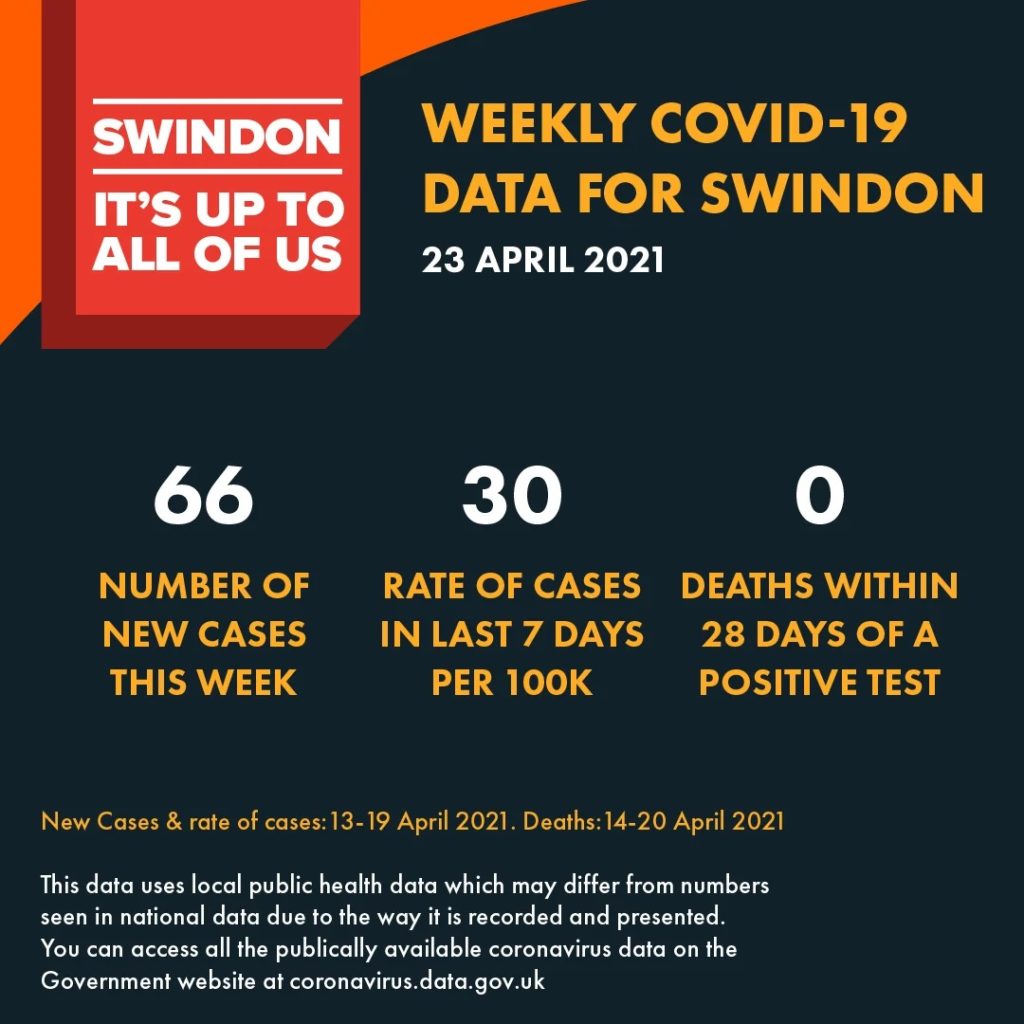 From 13-19 April, there were 66 new COVID-19 cases in Swindon, up from 55 the previous week.
From 13-19 April Swindon's case rate was 30 per 100k, up from 25 per 100k the previous week. The South West average was 15 per 100k and 24 per 100k for England.
Over 100,000 people have been vaccinated in Swindon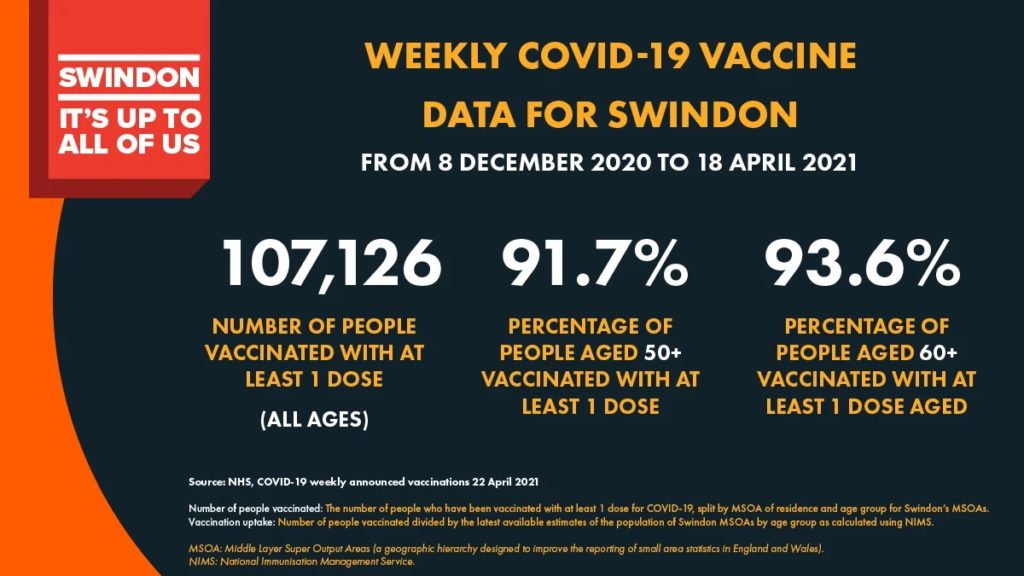 A total of 107,126 people have had at least one dose of the COVID-19 vaccine between 8 December 2020 and 18 April 2021.
91.7 per cent of people aged 50+ have been given at least one dose of the vaccine.
93.6 per cent of people aged 60+ have been given at least one dose of the vaccine.
For information on the number of COVID-19 vaccinations provided by NHS England, click here: COVID-19 weekly announced vaccinations 22 April 2021
You still have time to apply for a proxy vote for the local elections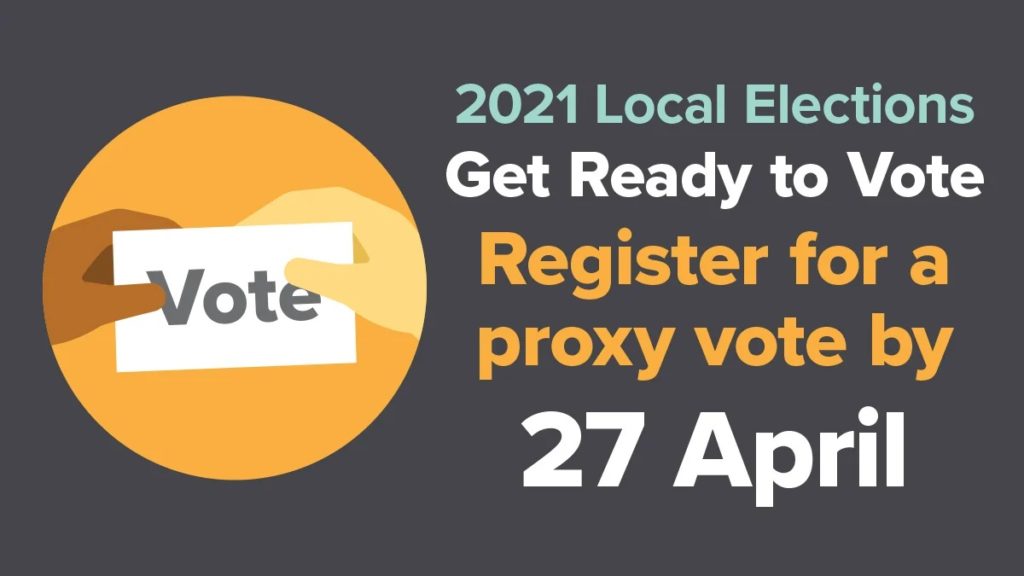 The deadlines to register to vote and to apply for a postal vote in this years' local elections have now passed, but there is still a few days left to apply for a proxy vote if you don't want to vote in person this year. The deadline to apply for a proxy vote is 5pm on Tuesday, 27 April – so make sure to apply soon if that's how you're planning to vote this year.
If you're voting by postal vote all you need to do is follow the instructions, fill out your ballot paper and pop it in a post box. If you're voting in person on the day (6 May), remember to check your poll card or visit our website for your polling station location as it may be different to normal. Remember to also wear a face covering and bring your own pen/pencil.
This year, we're taking precautions at our polling stations to keep everyone safe from COVID-19. There will be social distancing in place, hand sanitiser stations and fewer people will be allowed in the polling stations at any one time.
For more information about the May local elections, visit our website.
LED lighting progress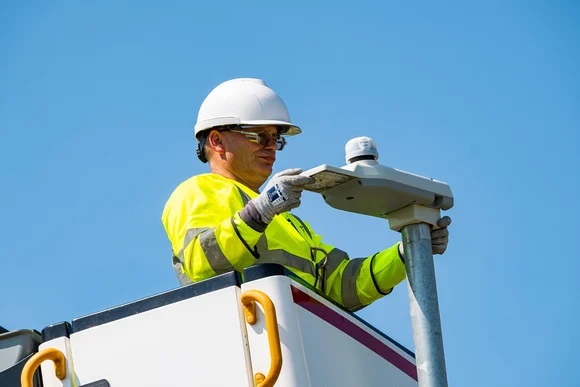 Work to replace streetlights with LED bulbs continues and the contractor SSE will be moving to areas in the town centre. The LED light takes approximately 15 minutes to be replaced.
If a column needs to be replaced, this can take an hour and SSE will need space either side of the column to remove and replace it. This means that cars parked nearby will need to move for a short duration.
Visit our website for more information about the scheme and to see where SSE will be installing new lighting column sleeves.
Mental Health support for children and young people in Swindon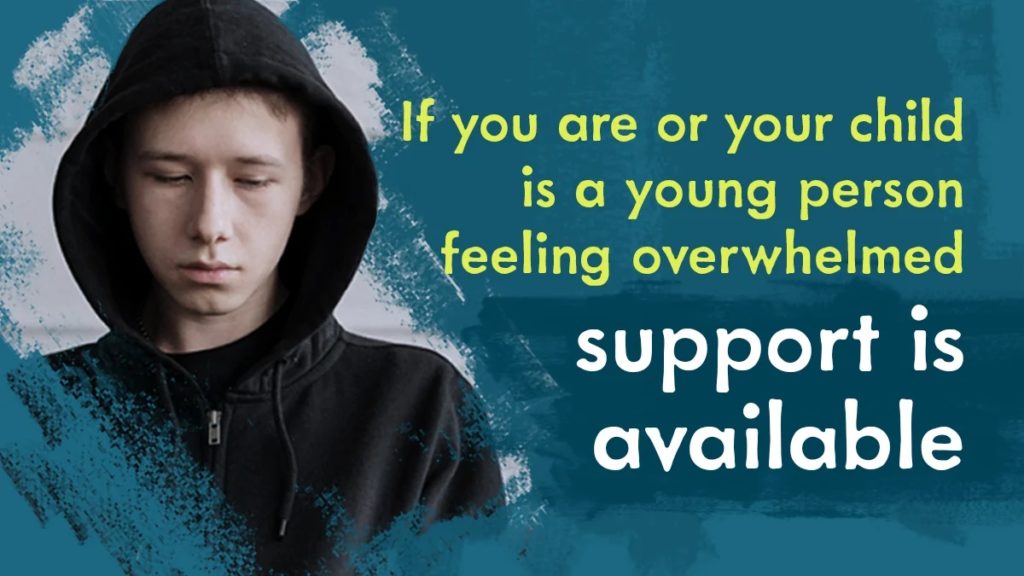 There are lots of changes happening for children at the moment, and some may be struggling with their mental health or wellbeing. There are lots of resources and services available locally and nationally to help them acknowledge and recognise how they feel, learn where they can access support and understand the importance of talking to someone and seeking help. If your child needs support with their mental health, have a look at the below resources:
There is also a local mental health urgent helpline for children and young people in Swindon, available here.
Wichelstowe Southern Access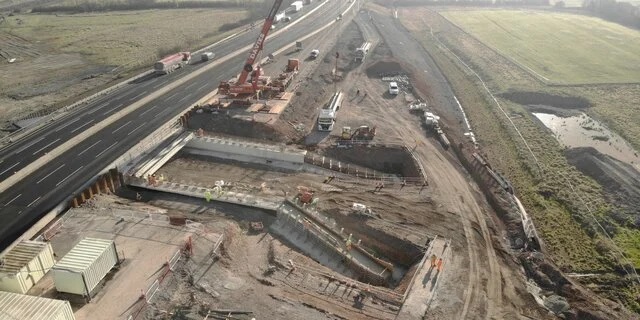 Work on the Wichelstowe Southern Access is progressing, with the roof of the new underpass, which will run beneath the M4, now complete. You can see construction of the underpass beneath the motorway in the photo above. The westbound lane of the M4 is currently on top of a newly built embankment, but as work progresses, this lane will now be moved back on to the original stretch of motorway.
To allow this work to take place, the westbound lane of the M4 between junctions 15 and 16 will be closed overnight (8pm-6am) from Monday, 26 April to Wednesday, 28 April. Diversions will be in place. You can find out more about the scheme on our website.
Road closure on Oxford Road this weekend
From 7.30pm this evening (23 April) to 6am on 26 April, Osborne, the contractor for the White Hart junction scheme, will be fully closing Oxford Road in both directions between Burden Close and White Hart roundabout to carry out resurfacing work and connect Oxford Road with the new section of Ermin Street.
A diversion route will be clearly signposted and pedestrian access will be maintained at all times during this work. Affected residents have been contacted directly about access and parking arrangements.
For more information on roadworks as part of the New Eastern Villages (NEV) scheme, sign up to the NEV newsletter.
Vaccination bus to drive up COVID-19 vaccine uptake in Swindon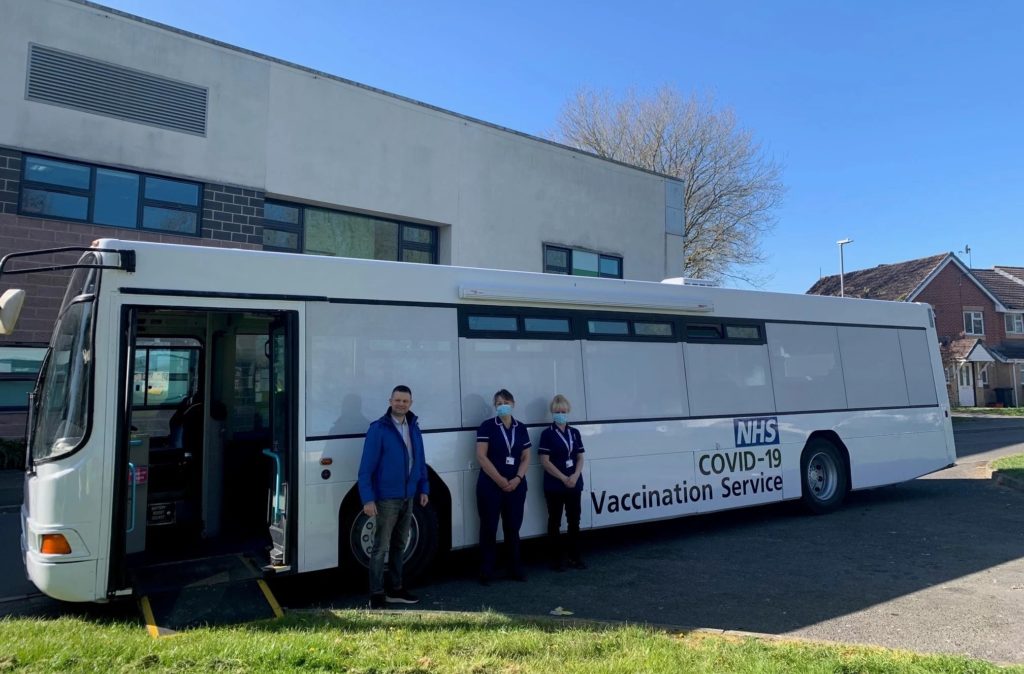 This week the rollout of the coronavirus vaccine across Swindon stepped up a gear as the region's first mobile vaccination clinic took to the road.
Starting its journey in Swindon, the vaccination bus will be an invaluable tool that will allow us to target areas with lower COVID-19 vaccine uptake in our community. The bus will also double up as a safe space for residents to talk about any vaccination concerns they may have with healthcare professionals.
To find out more about the vaccination bus, click here.
Blunsdon & Highworth and Ridgeway resurfacing works
A two week programme of resurfacing work started on Monday (19 April) in the Blunsdon & Highworth and Ridgeway wards and will be completed along sections of the following roads:
B4000 Shrivenham Road-19 April
Badbury Lane- 20-21 April
C149 Icknield Way, Bishopstone- 22-23 April
C117 Hannington (Queens Rd)- 26 April
B4019 Eastrop- 27 April
B4019 Blunsdon- 28 April-1 May
The work will be completed in phases, using daytime (7am-7pm) road closures. Access will be maintained at all times for local residents and a clear diversion will be in place.The work is weather dependent so please check the signage on the road.
India placed on Government red list
India has been placed on England's red list of countries as of today (23 April)
This means anyone now returning from the country are required to quarantine in a government approved hotel quarantine facility.
If you have returned from India before 23 April you must isolate in your home for 10 days even if you feel well. This means you should not leave your home for any reason or mix with anyone not in your household.
Five things you need to know