We have received the following update from Dick Milard, after a hard-working team carried out restorative work on the railway path earlier this month: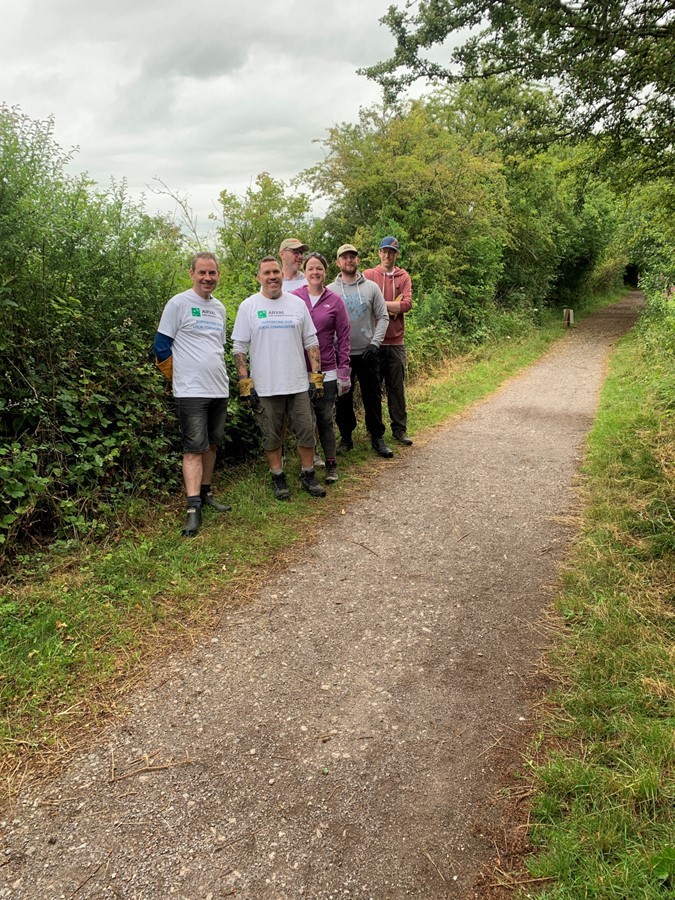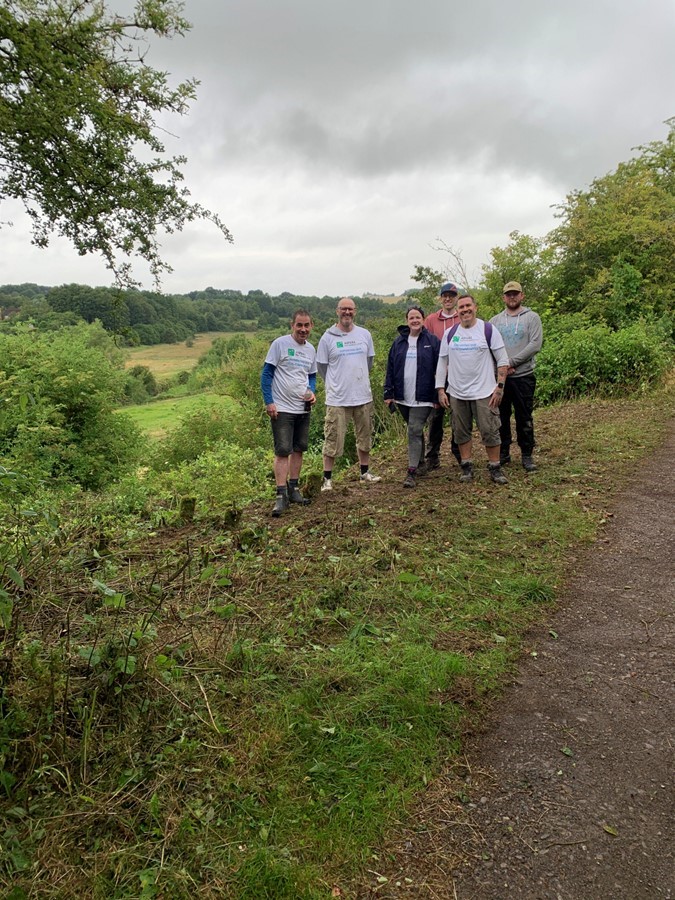 Today, a lovely team from Arval spent a day on the Path.  In between Marlborough and Ogbourne St Andrew, there is a spot with two benches and an obelisk.  A few years ago, we hosted a work party at the same spot, to reduce the hedge (of mostly hawthorn, blackthorn and elder) and open up the view over the river valley.  Since then, enough had re-grown to obscure the view again.  So it was time to come back.  The earlier clearance had allowed a bit more diversity to develop at this spot: there is now also euonymus, clematis and viburnum.
Luckily, the rain mostly held off until we had cleared the space.  In the "after" shot, you can see euonymus and viburnum on the right, and the Wildlife Trust's Bay Meadows reserve on the left.
My thanks to the team, who worked hard and cheerfully.
Best wishes
Dick