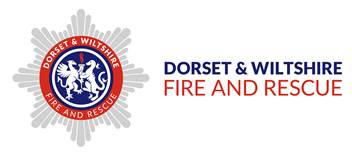 What do firefighters do? Educate and Inspire
DWFRS firefighters engage, educate and inspire your children to be safe and well; and will continue to do so in the safety of your homes during this period of Covid-19.
For those of you with children at home, we know things will be tough sometimes trying to care for your children, keep them safe, engaged in activities and trying to explain why life is different without worrying them.
We will be putting lots of different resources on our website and social media sites over the coming weeks to help you engage, educate and inspire your children.
Videos of stories read to your children with fun follow up activities: Maths, English, Art and Technology (with our very own Firefighter Paul "Make and Glue" videos) with safety messages to help your child understand how they can help your home stay fire safe.
We also have Firefighter Fitness Challenges – Starting with Firefighter Nigel's Wake and Shake weekly from next week to "Meet the firefighter", where a Dorset and Wiltshire Firefighter will inspire the children with fitness and healthy eating challenges.
The website www.dwfire.org.uk/education/ will have new activities and challenges weekly, all based around a story and its safety messages, including our C19 Mini Superheroes – designed to help children understand the simple ways they can help stay safe during the Covid-19 pandemic.
We will start this week with "What do firefighters do?" Why not watch this video (link below) made by Play Mobil and London Fire Brigade to find out then pop over to our website for lots of fun activities.
If you would like to share any of your children's work, please tag us in on Facebook or Instagram (Please cut and past the link below into your web browser)
Make and Glue: https://www.youtube.com/watch?v=75Auj_Xr7FA
Play Mobil – https://www.youtube.com/watch?v=_gFSbLUH0XQ
Wake and Shake – https://www.youtube.com/watch?v=zf2fxiu8TtI