It's the binfo you've been waiting for! Over the next few days, look out for your letter containing information on your new waste and recycling collection day, which will come into play from week commencing 27 November.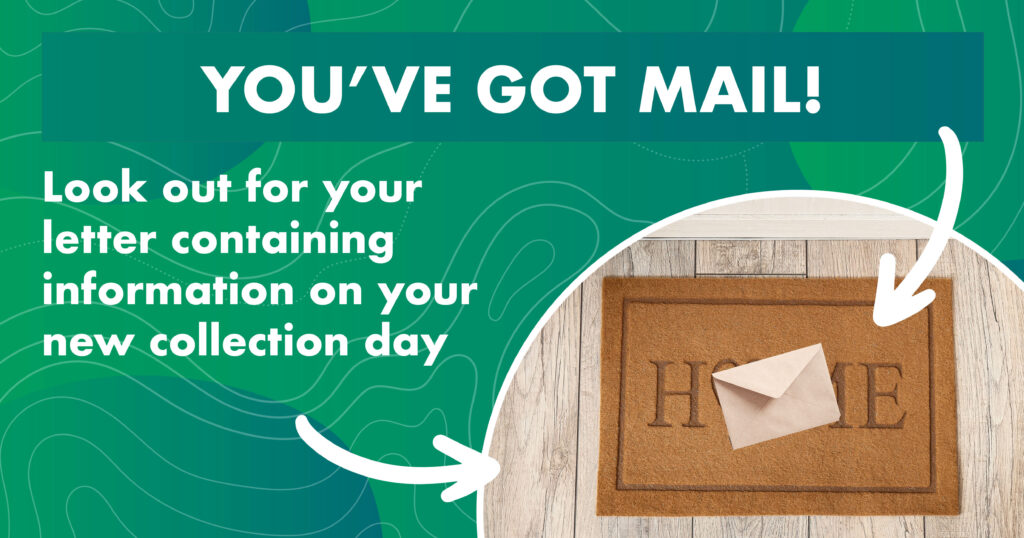 We've now finished delivering the new recycling containers you'll need ahead of the roll out of food waste collections. If you've been missed, you can report a missed delivery.
Please keep hold of your new containers and don't use them just yet.
Read our Frequently Asked Questions on waste and recycling changes