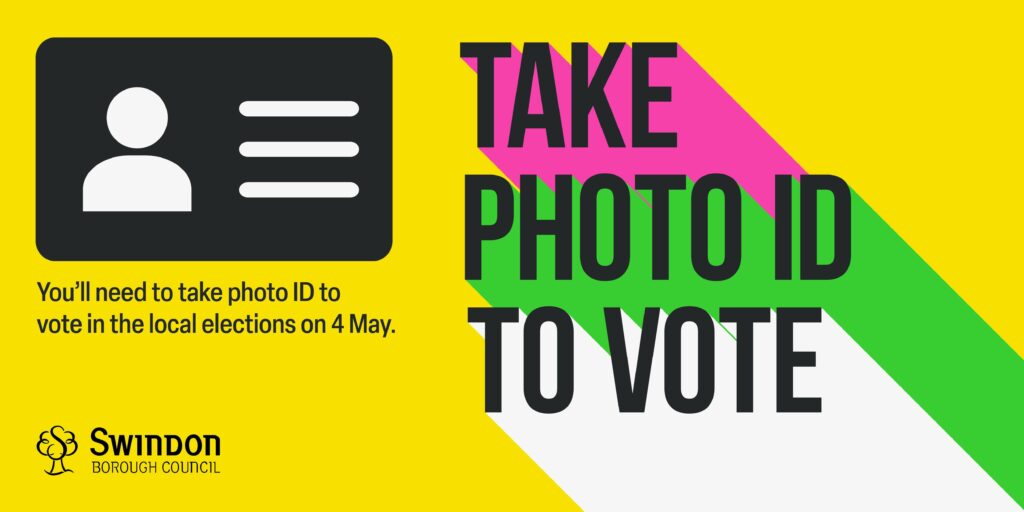 As you may know, local elections are taking place in Swindon on Thursday, 4 May 2023 and this year, voters will need to take an accepted form of photo ID to be able to vote at a polling station.
Here's a quick summary of the important changes
Voters will have to bring an accepted form of photographic ID in order to cast their ballot at a polling station on Thursday, 4 May
It doesn't matter if the ID is out of date, it just has to have the same name registered on the electoral roll, and still look like you
Postal voters will not be affected by the voter ID changes and will be issued with their postal ballot papers as usual. If a resident chooses to vote by proxy, then the person who is trusted to vote on their behalf will have to take their own identification to be issued with a ballot paper.
Find more information about the voter ID requirement.
What if someone doesn't have photo ID?
Anyone who doesn't have an accepted photo ID can apply for a free voter ID document, known as a Voter Authority Certificate, before 5pm on 25 April. Applicants must be registered to vote and will need to provide their date of birth, National Insurance number and a recent photograph with their application. The Government has produced an easy read guide to applying for a Voter Authority Certificate.
There are several ways to apply:
Apply online at GOV.UK
Call the Council on 01793 445500 to request a paper form
Print out, complete and return this form to: Civic Reception, Civic Offices, Euclid Street, Swindon, SN1 2JH
Go in person to Reception at Civic Offices (SN1 2JH) on any working day between 9.30am and 4pm where someone will be able to help with applications
Poll card letters to be delivered soon
Anyone who is registered to vote in Swindon will soon receive a poll card letter which provides details of their closest polling station as well as the new photo ID requirements.
This year, the poll cards will come in the form of an A4 letter in a council-branded envelope, rather than the A5 poll card that voters may be used to. The poll card can't be used as an accepted form of ID.
Find more information about the voter ID requirement.