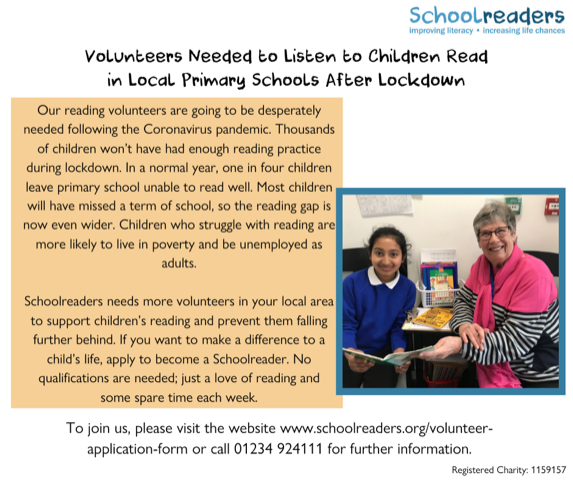 Additional information:
Schoolreaders is a national charity which recruits volunteers to go into schools that have asked for our help. We match them to a local primary school. Volunteers go in once a week to listen to children read, which has proved very successful before lockdown: at the beginning of March. we had 12,500 being read to on a national level. We are now trying to recruit again for a greater need to help close the gap of what has happened during lockdown.
Please note:
As part of its service to the community, Chiseldon Parish Council publishes information about a wide range of organisations, groups and enterprises. However, this does not imply the Council's endorsement. Readers should always verify the validity and legitimacy of an organisation, group or enterprise before taking any action.