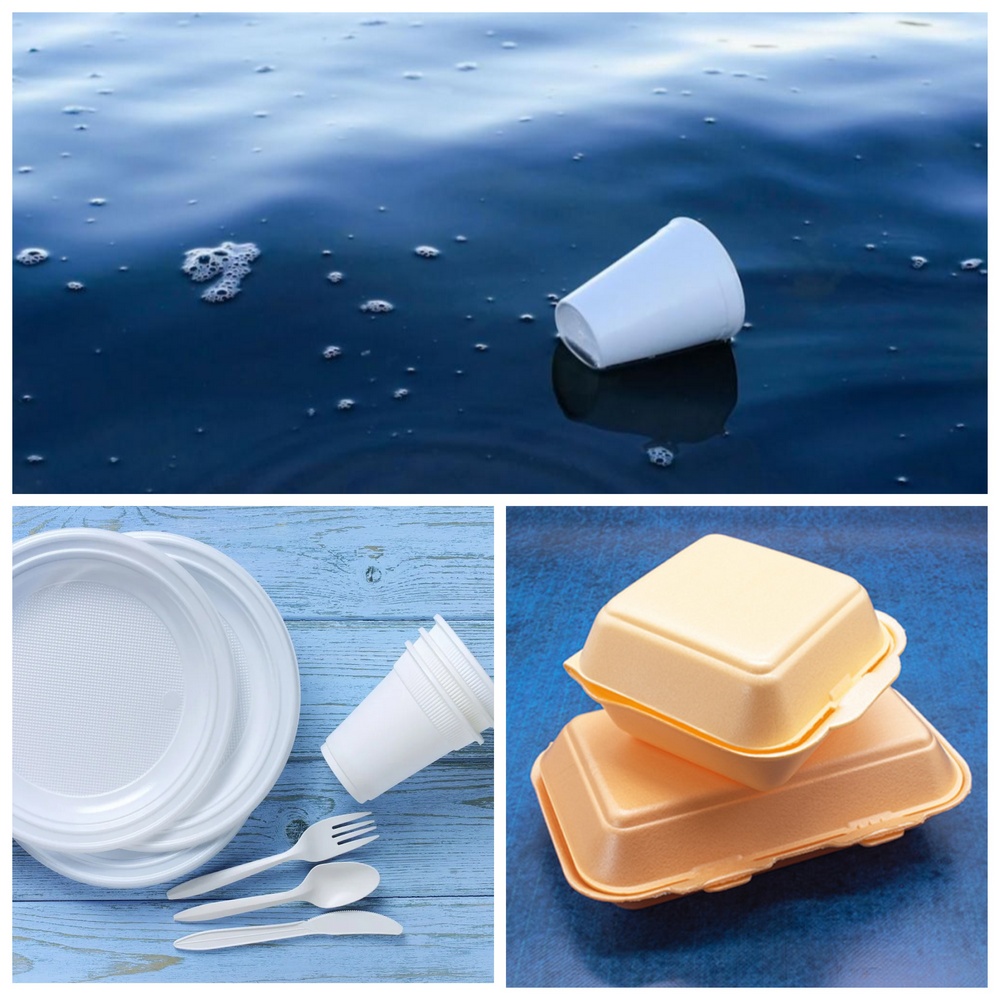 Venues owned and operated by Swindon Borough Council are preparing for the England-wide ban on single-use plastics, which comes into effect from October.
From 1 October, a new law will ban businesses from supplying, selling or offering certain single-use plastic items including plates, bowls, cutlery, trays, polystyrene cups and food containers.
It is expected that banning these items will have a significant impact in reducing plastic waste and littering in England. Plastic cutlery, for instance, was in the top 15 most littered items in the country in 2020. According to estimates, England uses 2.7 billion items of single-use cutlery — most of which are plastic — and 721 million single-use plates per year, but only 10% are recycled.
The Council has already made a conscious effort to switch to environmentally-friendly alternatives in its buildings and to reduce the amount of plastic waste it produces, including at Lydiard Park and other country parks.
Because of this, last month, a review identified a small number of changes that need to be made to ensure the Council complies with this new law.
This includes replacing cutlery at the Forest Café Lydiard Park with wooden alternatives. The second change that will be implemented is at the staff canteen at the Household Waste Recycling Centre in Cheney Manor industrial estate where plastic takeaway containers are currently used for salads. These will be replaced by cardboard containers.
The Council is also updating the terms and conditions of its booking forms for third-party events at Lydiard Park, to make organisers aware of their responsibility to comply with the new law.
Local businesses in Swindon must also comply with the new regulations and need to:
use up existing stock before 1 October 2023
find re-usable alternatives for single-use items
use different materials for single-use items
Continuing to supply any banned single-use plastics from 1 October could result in a fine. The Council's Trading Standards team will respond to public reports of businesses that are still using single-use plastics from this date.
Councillor Chris Watts, Swindon Borough Council's Cabinet Member for the Environment and Transport, said: "We need to do everything we can to reduce the amount of plastic pollution within Swindon, and as a country as a whole, so this new legislation is a step in the right direction.
"I'm pleased to see our venues are already making strides to be as eco-friendly as possible and I look forward to seeing further measures taken to make us even greener."
Councillor Jane Milner-Barry, Swindon Borough Council's Chair of the Net-Zero Committee, said: "As a new administration we are committed to combatting climate change through our priority to achieve Net Zero, and reducing ways we hinder the environment is a key part of that work.
"Plastics are just a solid form of oil, and a lot of plastic waste is incinerated or ends up in the sea, causing appalling environmental damage either way.
"Many Swindon businesses are ahead of the curve in phasing out the use of single-use plastic items like cutlery, cups and food containers, but I'd urge those that haven't already done so to prepare now for the ban coming in from October."