As you'll know from the national and local news, we are seeing an increase in coronavirus cases across England, the UK, Europe and other parts of the world.
At the end of September, the Government introduced three local COVID alert levels in England which set out information for local authorities, residents and workers about what to do and how to manage the virus in their area.
These are:
Medium – the lowest level that currently applies in Swindon
High
Very High
At the current time, all parts of the South West region remain at the 'Medium' alert level – but that could soon change with the recent rapid increase in new cases. As areas move up the alert levels, further restrictions are applied as explained here.
As of 29 October, Swindon's case rate was 120.1 cases per 100,000 – which is below the average case rate for the South West region of 133 per 100,000 and 225 per 100,000 for England as a whole. In the last seven days, there have been 268 new positive cases in Swindon including 89 cases reported in a single day this week.
We are seeing clusters of cases across Swindon, not just in SN1 and SN2. The Council and Public Health England South West have regular contact with outbreak settings to provide advice and ensure rights actions are taken to manage and contain outbreaks.
There isn't currently a definitive criteria by which an area moves to a 'High' or 'Very High' alert level, but it takes into account a number of things such as case number, hospitalisation figures and the level of wider community transmission (spread).
It is a fast moving situation and we are now seeing more areas move up to the next alert level from their existing one.
As we head into winter, when our resilience will be tested, it is important that we keep in mind what's at stake: protecting the health of ourselves, our loved ones and thousands of vulnerable and at-risk residents across our community.
That means each of us taking personal responsibility for following the guidance and taking the crucial prevention measures.
Please make sure that you understand what you need to do to keep yourself and others safe.
Answering your COVID-19 questions
Yesterday (29 October), our Director of Public Health, Steve Maddern, hosted another Facebook Live Q&A to answer your COVID-19 questions. You can watch a recording of the session by clicking the play button above.
COVID marshals are out on patrol
We're working with Wiltshire Police to deploy specially-trained staff and Police Community Support Officers to act as COVID safety marshals and help keep the public safe. This weekend will be the first patrol from our COVID safety marshals.
They will support businesses to follow COVID-19 guidelines while also encouraging people to follow safety measures such as social distancing, regular hand washing and wearing a face covering when needed.
Latest government updates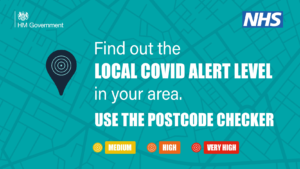 Swindon currently remains in the 'medium' tier however several areas across England have moved to 'high' or 'very high' alert levels.
If you plan to travel outside of Swindon, make sure you have checked the alert level of the area you are visiting using this postcode checker, as restrictions could be different.
The coronavirus travel corridor list was updated on Sunday (25 October). If you're travelling abroad, make sure to check the travel corridor list to find out if you are required to self-isolate upon your return. You can sign up to get an email alert whenever the travel corridor page is updated.
For more guidance and the the latest coronavirus updates visit the Government website.
Celebrate Halloween safely this weekend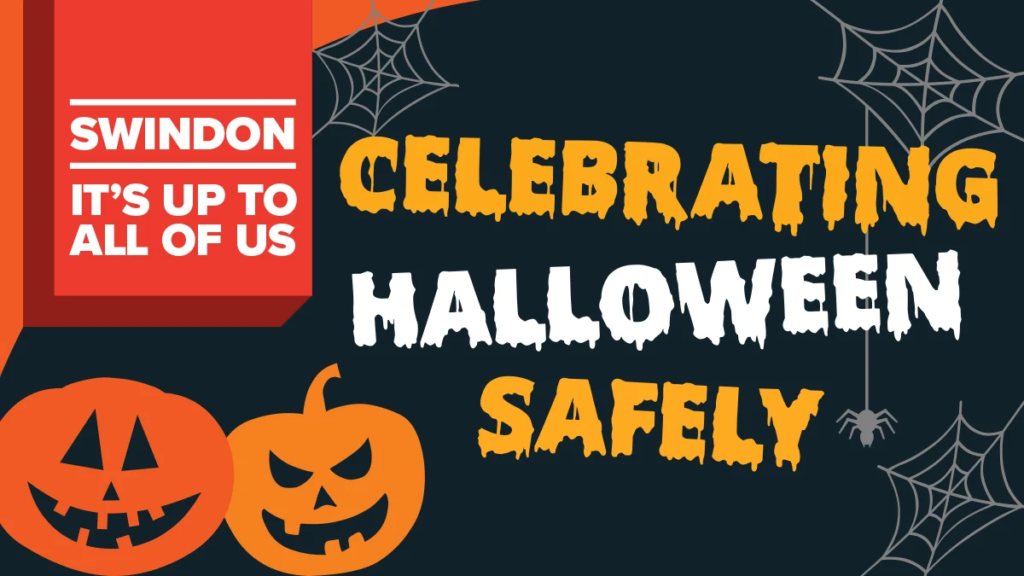 There's nothing scarier than putting yourself and your family at unnecessary risk, so if you're celebrating Halloween this weekend, don't forget to follow the coronavirus guidance for the medium tier.
Make sure you wash your hands regularly for 20 seconds, wear a  face covering indoors and stay two metres away from people you do not live with. Remember it's illegal to host or attend any parties, indoors or outdoors, with groups of more than six people.
This year, please avoid trick or treating and apple bobbing, and don't switch your face covering for a Halloween mask.
There are lots of alternative ways to celebrate this Halloween and we've shared some ideas over on our Facebook page.
Want to hear something truly frightening?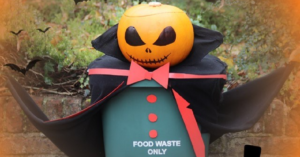 In the UK 18,000 tonnes of pumpkin is wasted every Halloween, that's enough to make 360 million portions of pumpkin pie. Help us squash pumpkin waste this Halloween and reuse or recycle your pumpkins. There are lots of delicious pumpkin recipes out there to try, or you could compost your leftover pumpkin in the garden.
If you receive food waste collections, feed the pumpkin guts to your hungry caddy and leave your pumpkin on top of, or to the side of your caddy, on the day of your collection. Find out more about reducing Halloween waste.
How you can celebrate Bonfire Night safely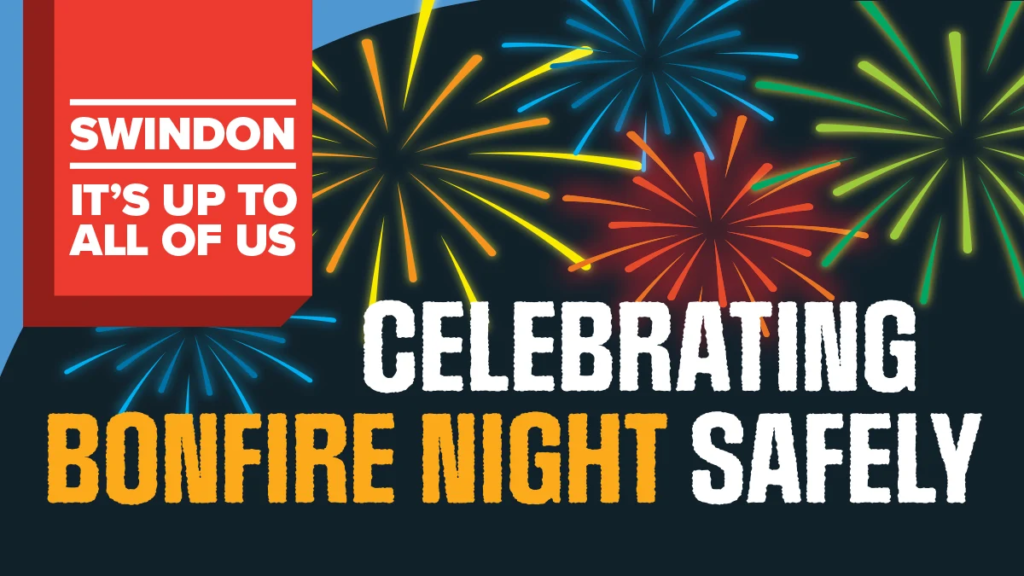 Remember, remember the fifth of November… but don't forget to celebrate safely.
Bonfire Night celebrations will look a little different this year, but it's crucial we all stick to government guidance to prevent the spread of coronavirus in our community.
To ensure your celebrations go off with a bang, make sure you're following 'medium' tier guidance including:
'Hands. Face. Space' – wash your hands regularly for 20 seconds, wear a face covering indoors and stay two metres away from people you do not live with
Keep to the 'rule of six' when meeting people both indoors and outdoors
Avoid sharing items such as sweets or sparklers with anyone outside your household
If you have COVID-19, have any of the symptoms, or have been in contact with anyone who has tested positive, you must self-isolate
As always, make sure you're following general firework and fire safety measures, especially with children around. You can find guidance around enjoying bonfire night safely here.
If you're setting off fireworks, please remember to dispose of them responsibly once they have been used. You should leave them out overnight and place them in your black wheelie bin/blue bag the following day. Please ensure the fireworks are completely extinguished before you dispose of them and for the safety of our crews, you should not put live fireworks out for collection.
Is your child due to start secondary school in September 2021?
If your child was born between 1 September 2009 and 31 August 2010, please remember to submit their secondary school application by the deadline on 31 October 2020.
Applications received after the deadline has passed will be treated as 'late' and will be considered after all 'on-time' applicants have been allocated their school places.
Queens Drive regeneration off to a flying start
The coronavirus pandemic has not slowed progress on the first phase of the £34m Queens Drive regeneration project. The project is one of the Council's major house building projects and the plans involve building 149 affordable homes – 100 new flats and 49 new houses.
Phase 1A involved the demolition of the George Gay Gardens' which was completed in April last year, and the construction of 32 flats and 15 houses which will be complete by winter 2021.
Progress at Zurich headquarters
While COVID-19 may have changed the way we work, Zurich are still fully committed to building new flagship offices along Fleming Way as part of the Kimmerfields development, with construction already underway.
The new state-of-the-art offices will provide over 900 environmentally friendly, flexible workspaces across six floors. Once complete, we've agreed to buy the offices and lease them back to the insurance firm, securing a rental income for the Council on the majority of the building for the next 20 years. Find out more about how Swindon's bouncing back.
Other news
Families in Swindon who may be experiencing financial hardship are being urged to contact the Council for help.
Major resurfacing work starts in North Swindon on 9 November. Sign up to Highways News to find out more information.