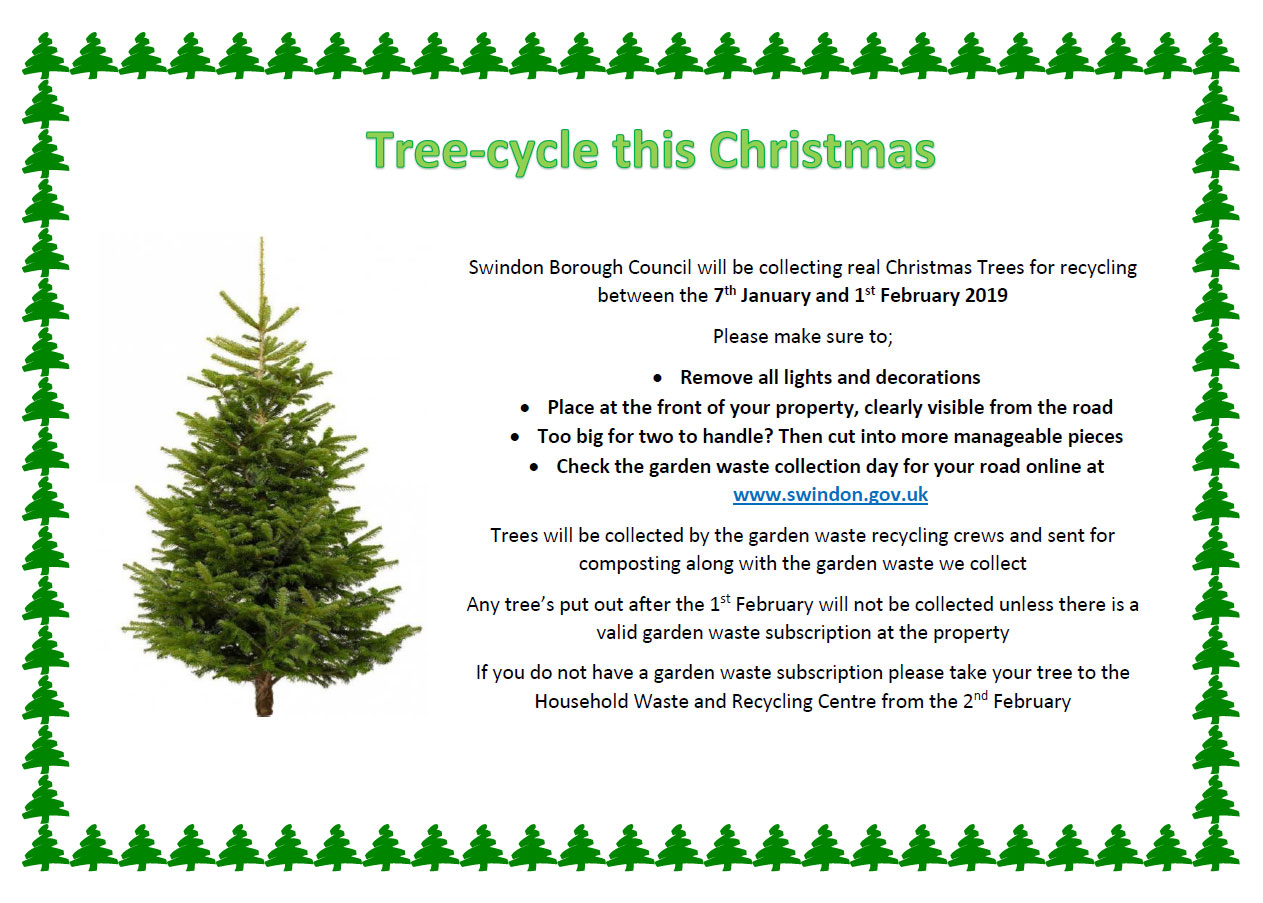 Swindon Borough Council will be collecting real Christmas Trees for recycling between the 7th January and 1st February 2019.
Please make sure to:
Remove all lights and decorations
Place at the front of your property, clearly visible from the road
Too big for two to handle? Then cut into more manageable pieces
Check the garden waste collection day for your road online at www.swindon.gov.uk
Trees will be collected by the garden waste recycling crews and sent for composting along with the garden waste we collect.
Any tree's put out after the 1st February 2019 will not be collected unless there is a valid garden waste subscription at the property.
If you do not have a garden waste subscription please take your tree to the Household Waste and Recycling Centre from the 2nd February 2019.