A message from the Wiltshire Bobby Van Trust: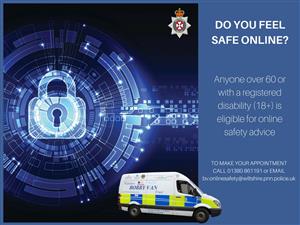 This week we are highlighting the complexities and dangers of cyber crime as part of our summer-long Beyond the Beat campaign. The Wiltshire Bobby Van Trust have an online safety team who can support you in your own home and on your own device.
Anyone over 60 or with a registered disability (18+) is eligible for online safety advice.