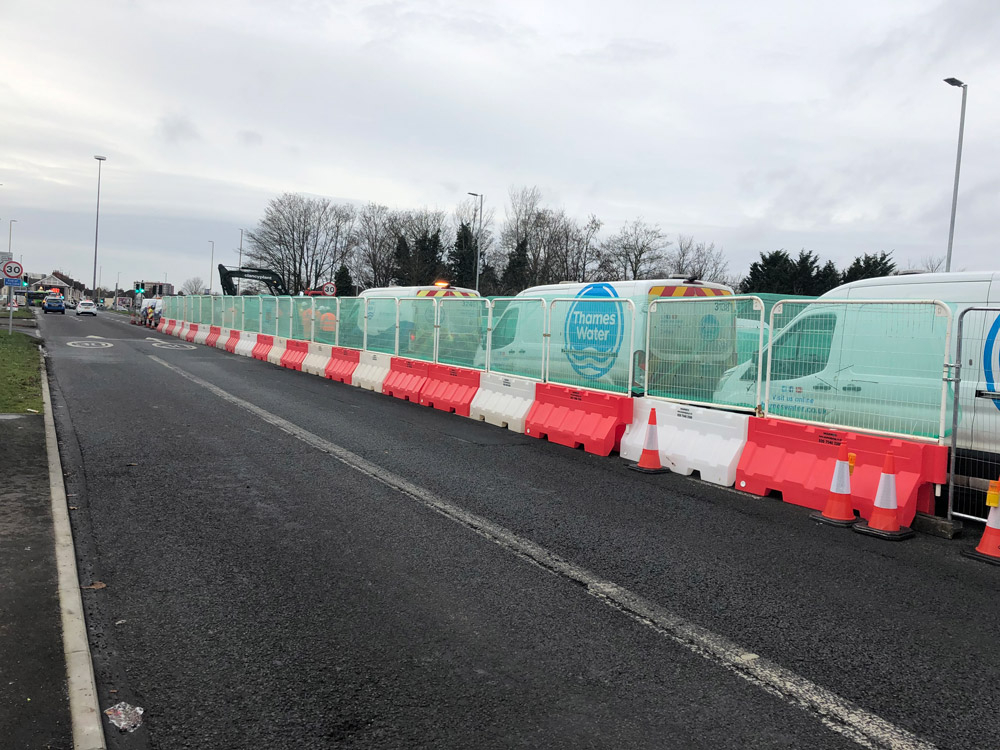 Queens Drive will be completely closed inbound between Drakes Way and the Magic Roundabout from 9pm this evening (5 Dec) due to a damaged water main.
Thames Water requested the closure after initial investigation work proved to be inconclusive. The water company will now expose the water main in an effort to identify the exact source of the leak.
At this stage, it is anticipated that the closure will be in place for three days and local businesses and stakeholders have been informed. Thames Water engineers will be working throughout the weekend in an effort to reopen the road on Monday (9 Dec).
Motorists travelling from Queens Drive into the town centre will be diverted via Drakes Way, Ocotal Way and County Road.
Queens Drive will remain open to outbound traffic throughout.
Any updates from Thames Water will be published on our Facebook and Twitter accounts.