Important information for Tenants
Important information on non-payment weeks
Tenants are reminded that the remaining non-payment weeks for the year are:
Week 39 – 23 – 27 December 2019
Week 53 – 30 March – 3 April 2020
To qualify for the non-payment week your rent account should not be in arrears, unless you have previously agreed an alternative arrangement to repay these. For more information, please contact your Neighbourhood Housing Officer.
Home Swapper
Our tenants have free access to Home Swapper which is a database of tenants who want to exchange their homes within Swindon and across the country. Mutual exchanges are a quick and effective way to move into a different council or housing association property.
Every month tenants are given the opportunity to pick up prizes in Home Swapper's prize draw and this September saw an SBC tenant become the lucky winner of £100 worth of Love to Shop vouchers.
Sign up to Home Swapper for your chance to win
Time to start saving for Christmas
It's never too early to start saving for Christmas. This time of the year can be expensive, however with careful budgeting you don't have to worry about being left short of money.
Visit the Credit Union for advice on budgeting
Are you struggling with debt?
If you are struggling with debt, why not get in contact with Step Change. Step Change are a debt solution charity that can offer free, confidential and expert debt advice online or over the phone. For further information on the support they offer, visit their website.
Find out what support you can access
Warm Homes Discount
You could receive £140 off your electricity bill for winter 2019 to 2020 under the Warm Homes Discount Scheme. The money is a one-off discount on your electricity bill and will not be paid directly to you. You may be able to get the discount on your gas bill instead if your supplier provides you with both gas and electricity.
Find out more about the Warm Home Discount Scheme
Are you looking for work but unsure where to start?
The Tenants Academy can offer you free one-to-one sessions to look at your job options and help you access a wide range of free training opportunities available to Swindon residents who are unemployed or on low incomes. Below is a list of training sessions available this month:
Basic cooking skills
Every Wednesday from Wednesday, 2 October to 6 November
12:30-15:30pm
Community Centre, Cricklade Street, Old Town, Swindon, SN1 3HB
Healthy cooking
Thursday, 3 October to 12 March 2020 (for 10 weeks)
09:30-12:30pm
St Paul's Church, St Paul's Drive, Covingham, Swindon, SN3 5BY
Talk English
Every Monday from Monday, 7 October to 16 December
17:30-20:00pm
Central Library
For more information contact Jenna King on 07818510491 or email at JKing@swindon.gov.uk.
News
An update on our Housing Change programme
The Housing Change programme is well under way, as part of this programme we are improving our Voids service to reduce the time taken to re-let empty council properties and we are improving our Repairs service, to minimise the amount of time taken to complete minor repairs. As of last week the number of voids was 112 and moving in the right direction. We have also set up a tenant consultation group to test new ideas to improve our Repairs service.
Keep an eye out for further updates in the next editions of Tenant Focus. For more information please contact Arlene Griffin AGriffin@swindon.gov.uk.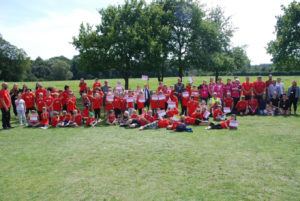 Another successful summer for the Young Wardens
Over the course of the summer 80 Young Wardens from across Walcot, Parks and Penhill spent their holidays making a positive impact in their communities, through activities such as litter picking, planting and learning to recycle. At the end of August the Wardens were rewarded for all their hard work with a finale BBQ and sports day at Lydiard Park. It was an excellent event and was well received by all those in attendance.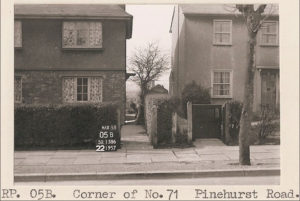 The event of the century
On Wednesday, 30 October we will be hosting our Housing 100 event at the Civic Offices. We welcome all tenants to join us from 1pm for a hot drink and a chance to look over our collection of photographs and items from the last century of Council Housing. If you'd like to come along, or for more information please contact Paul Wilkins at PWilkins@swindon.gov.uk.
Renting a garage
We currently have garages available to rent in the following areas:
Park North – Blandford Court, Clevedon Close, Dawlish Road, Tavistock Road
Park South – Kingsway Close, Kirby Close, Netherton Close
Penhill – Milston Avenue
If you have any queries please email garages@swindon.gov.uk.
Register an application on our website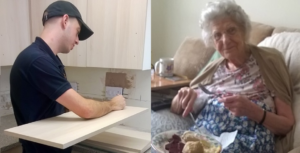 Dorothy receives a kitchen refurbishment
Dorothy Chesterman is the longest resident of Elizabeth House and at 98 this year, she is also the oldest. This year Dorothy was offered a kitchen refurbishment by our Housing Team, complete with new kitchen units and work tops. Thanks to the work of our fitters and our housing apprentice, Vito, Dorothy now has a new kitchen space to enjoy. Dorothy has expressed that she has a sense of "pride" in her new kitchen and is very pleased with the refurbishment.
Home maintenance tips
Do you have a Valiant boiler?
Our engineers attend to a large number of call outs involving a loss of water pressure in Valiant boilers, but did you know there's a simple fix which you can attend to yourself? Watch the video to find out how.