Rent consultation now live
The consultation on proposed changes to the 2020/21 rent is now live
Tenants will have six weeks to comment on the proposed changes to the rent for 2020/21. The consultation closes on 31 January 2020.
Over the past four years rent has decreased by 1% each year and for next year we are proposing to increase rent by 2.7% in line with Government recommendations so that we can continue to fund services at the same level.
You can find out more and give your feedback on the proposal by visiting our website
We will also be hosting a number of engagement events during the consultation where you can ask questions and find out more. Visit our website to find out more.
Find out more and give your feedback
Important information for Tenants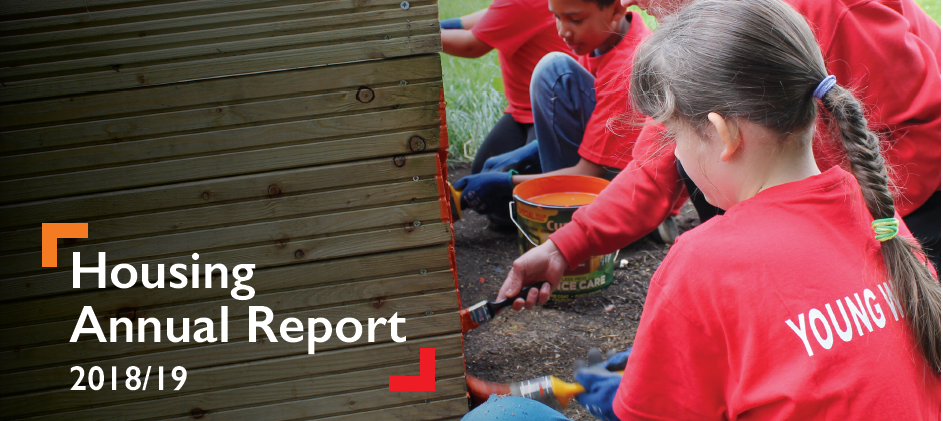 Annual Report for Swindon Borough Housing published
Find out how your rent money was spent last year by reading our Annual Report which tells you how we are funded, what we have acheived and where your money is spent.
New Year, new home!

Our tenants have free access to Home Swapper which is a database of tenants who want to exchange their homes within Swindon and across the country. Mutual exchanges are a quick and effective way to move into a different council or housing association property.
Find out more about Home Swapper
Mental Health support services available
If you would like some support with issues such as loneliness, isolation or mental health get in contact with Swindon and Gloucestershire Mind. There are a variety of services you can access including Wellbeing support, Be Active programme, Community programme, Employment support and many more.
Your update on the Housing Change programme
The Housing Change programme is now under way. As part of this programme, we are improving our Voids service to reduce the time taken to re-let empty council properties and we are improving our Repairs service to minimise the amount of time taken to complete minor repairs.
We are in the process of adding self-help videos to our website to allow tenants to complete minor repairs. If you feel confident fixing minor repairs you will be helping to reduce demand on the service and enable us to attend to more complicated repair jobs and assist vulnerable tenants.
As of this month officers will inspect properties where a tenant has given us 28 days' notice that they are leaving. This will help to reduce the time taken to re-let empty properties. Our void surveyors will soon be equipped with new technology which will reduce the amount of paperwork they complete and make the process more efficient. The technology will also allow details about the empty property to be sent directly to the property advert on the lettings website.
Home maintenance tips
How-to minor repairs videos now online
We have updated our housing repairs website to now include videos on how you can do small repairs at home including:
resetting trip switches
treating mould
clearing a blocked sink
bleed a radiator
fill small cracks
Check out the videos to see what you could do to get a small repair in your home fixed quickly yourself next time something goes wrong.