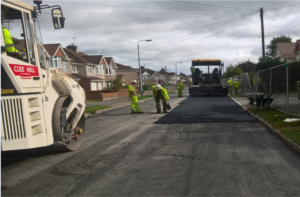 The Department for Transport (DfT) named Swindon Borough Council as one of 32 local authorities, which are set to benefit from £93.4m from the Local Highways Maintenance Challenge Fund.
The funding, which totals £4.85m and will include additional funding from the Council, cannot be used for ongoing repairs such as potholes. However, it will be used to carry out 21 major repairs on roads to the east of the town including significant repairs to Marlborough Road, the A361 Highworth Road, Queens Drive, Drakes Way and Oxford Road.
Traffic signals will be upgraded at key junctions including at the Coate Water roundabout, the Great Western Hospital junction of the A4259 Marlborough Road, and the Frobisher Drive and New College junctions of Queens Drive.
A significant proportion of the funding will also be spent on repairing and improving bridges and subways in Eldene, Dorcan and Covingham. This will involve waterproofing repairs and upgrading the cycleways within the underpasses.
Some of the funding will be used to decommission two subways, including the one at Marlborough Road close to the Coate Water roundabout, which is prone to flooding.
Councillor Maureen Penny, Swindon Borough Council's Cabinet Member for Transport and the Environment, said: "We are investing tens of millions of pounds upgrading key junctions in preparation for the New Eastern Villages development, but there are parts of our existing road network which are deteriorating and in great need of repair.
"This funding from the Government will make a huge difference in terms of improving the quality of our roads in the east of the town as well as replacing traffic signals at important junctions and allowing us to carry out essential drainage and subway work."