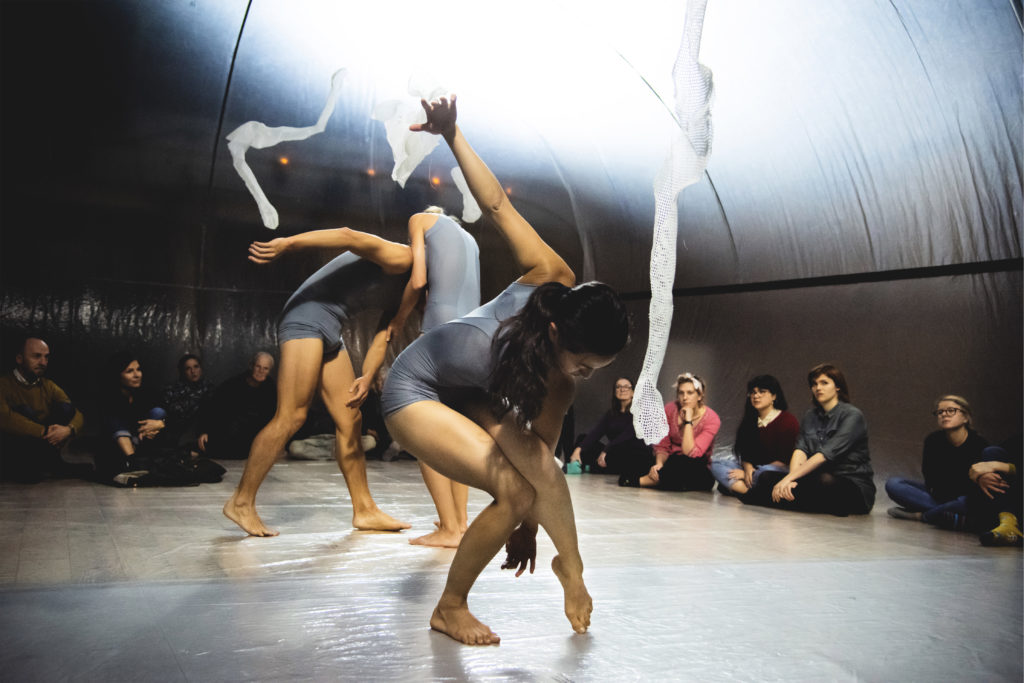 Following the sell-out World Premiere in Japan and massive box-office success throughout the UK, Swindon Dance star Adrienne Hart is now bringing her highly acclaimed 'Puzzle Creature' dance performance to Swindon's iconic STEAM Museum at the end of the month.
Adrienne, who grew up in Swindon and trained at Swindon Dance before winning a scholarship at 17 years of age to train at the prestigious London Contemporary Dance School, now works internationally as a choreographer and as Artistic Director for Neon Dance.
Adrienne said: "I'm absolutely thrilled that my hometown of Swindon will have the chance to enjoy 'Puzzle Creature' live and become immersed in the multi-sensory experience this performance delivers.
"We push the boundaries of dance and audience experience and the positive response we've received for the production has been quite overwhelming."
'Puzzle Creature' tells the story of two international architects, Shusaku Arakawa and Madeline Gins, who famously set out to create death-eluding environments designed to stop the human body from dying and reverse the tested theory that humans adapt to whatever space they are given and deteriorate once they feel comfortable.
Choreographed by Adrienne, the performance lasts for 60 minutes involving three exquisite dance artists performing alongside the audience within an inflatable dome.
The dancers wear artefacts, which create curious imprints within the performance space making the experience totally immersive. The performance features integrated British and Japanese sign language, cutting edge lighting and a commissioned score by Oxford based composer Sebastian Reynolds.
Councillor Dale Heenan, Swindon Borough Council's Cabinet Member responsible for STEAM, said: "We are delighted to be working with Neon Dance to bring this unique performance to new audiences within the setting of the Museum.
"The fact that it has been choreographed by Adrienne, a local dance artist, makes it even more special. STEAM is committed to delivering a diverse and accessible programme of events which engages the public in a variety of experiences and encourages learning in the fields of Science, Technology, Engineering, Arts and Maths."
Tickets for the performance, which takes place on Friday, February 28, cost £14. Reduced admission of £12 applies to seniors, students and children. Groups of 15 people or more receive a 10 per cent discount.
STEAM doors open at 6pm an hour and a half before the performance's start time of 7.30pm. Guests are invited to take full advantage of the Museum's Platform One Café before the performance.
Capacities are limited and all tickets must be booked in advance. Tickets are now on sale – visit www.steam-museum.org.uk to purchase your ticket online.