This LEGO® extravaganza is a great day out for families and all who enjoy the wonderful world of these famous toy bricks.
Event highlights:
Unique models, inventions and displays made exclusively for the show
Interactive building – help create an all new giant LEGO® mosaic from over 100,000 bricks
LEGO® Shop – with trade stands for your brick bargains, accessories and exclusive products
Brick Café – to keep you refreshed in first class style
All the usual STEAM attractions, including the world's largest GWR object collection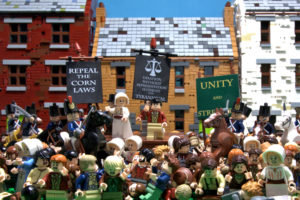 2019 marks the 200th anniversary of the Peterloo Massacre.
Brick to the Past are creating a large scale LEGO® model to commemorate Peterloo, depicting the events of the day and local landmarks that existed in 1819.
Come along to the event on 5 & 6 October and see the incredible display!
Robot Battles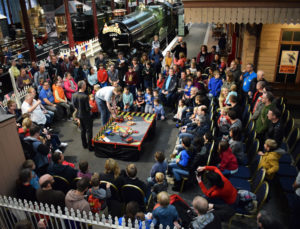 Our popular Robot Battles return this year. Fighting robots, made entirely from LEGO® parts (no cheating!) will battle it out in our own custom-built arena.
Takes place on the Station Platform both days at 11.00am, 1.00pm and 3.00pm.