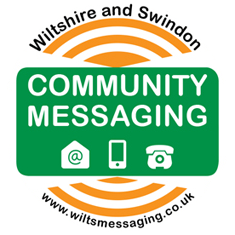 People living across the South West are being asked to spot the signs of exploitation and coercive control of vulnerable young people.
As part of Operation Scorpion, a regional intensification campaign, we are encouraging communities to look out for the signs that a young person is participating in illegal drug-related activities.
The initiative, now in its sixth iteration, harnesses the collective powers of the region to disrupt this type of criminal activity and safeguard vulnerable people, demonstrating our ongoing commitment to ensuring the South West is no place for drugs.
Part of its aims is to ensure young people – and their friends and families – are warned about the dangers of exploitation and what concerning changes to look out for. This includes:
Changes in the way young people dress
Unexplained, sometimes unaffordable, new clothes, jewellery, phones and cars
A change in their mood or demeanour (more aggressive/withdrawn/secretive)
Wiltshire Police and Crime Commissioner Philip Wilkinson is the regional PCC spokesperson for Op Scorpion and is urging communities and residents to watch out for signs of county lines dealing – where drugs are transported, usually by children or vulnerable people who are coerced by gangs – and report information to police or anonymously to Crimestoppers.
Public information is vital
Mr Wilkinson said: "The County Lines drugs networks are complex, often hidden, and target some of the most vulnerable people in Wiltshire and Swindon and we've got to work together to prevent our young people from falling into the hands of these hardened criminals.
"We all need to be aware of the signs of somebody being exploited by these gangs and if we have suspicions, take the time to report it.
"Recently, I've spent time talking to residents about their concerns and hearing the worries they have in terms of reporting to the police.
"You can report anonymously, and your information could help to end the misery for any child, young or vulnerable person who's found themselves in a situation they can't see a way out of.
"I want to reassure everyone that my office, the police and other partner agencies are working together to support victims and bring those responsible to justice."
Protecting the vulnerable
Wiltshire Police Chief Constable Catherine Roper, regional Chief Constable spokesperson, said: "Operation Scorpion not only aims to shut down the County Lines and bring to justice criminal drug gangs which operate in communities, but it also highlights the need for us all to spot the signs which could indicate that a vulnerable young person is being exploited by criminal groups to become involved in drug dealing.
"Perhaps someone you know has started to act differently; suddenly appears to have large amounts of money, new clothes or belongings, or is being secretive or withdrawn. All this could mean that they are being exploited, and potentially forced into a violent illegal drugs trade.
"Criminal gangs can also take over a vulnerable person's home to exploit them and deal from their premises. We need local communities to be aware of their abhorrent activity. Perhaps you see more people coming and going from a property at all hours or spot people who don't appear to be from your area. This causes so much harm to that person from unscrupulous and uncaring criminals.
"Please tell us if you are concerned about someone being involved in drugs and drug dealing or is being exploited. This is a problem which can affect the whole community and we need your help to tackle it. It is not all about enforcement and prosecution, whether they are a child or adult we can assist them in getting the help and support they need. We want to keep people safe and robustly deal with exploitative criminals."
You can report information anonymously to Fearless.org, Crimestoppers on 0800 555 111 or via their website. Alternatively, you can report concerns to your local police force by calling 101 or visiting the respective Force website.
Message Sent By
Mark Jones
(Police, Communications Officer, Corporate Communications