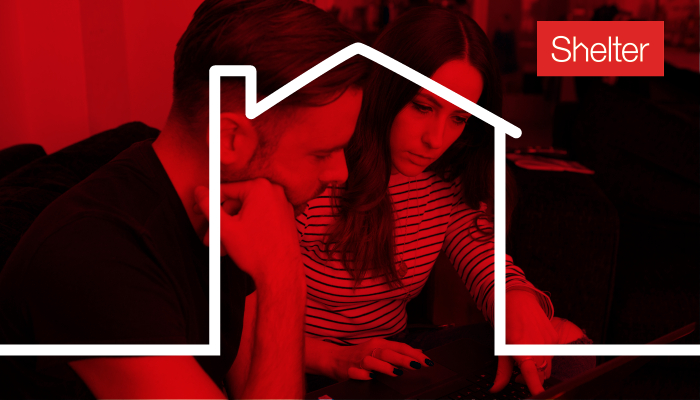 Shelter helps millions of people every year struggling with bad housing or homelessness through our advice, support and legal services. And we campaign to make sure that, one day, no one will have to turn to us for help.
We've seen a big increase in demand for our services since the coronavirus pandemic began. We're here with the latest information and advice for people whose housing has been impacted by COVID-19, such as people who've accrued rent arrears due to losing their jobs, or are threatened with illegal evictions.
Signpost clients with housing problems to Shelter's free online housing advice for:
reliable and updated information
step by step advice guides
access to a webchat adviser
an emailed copy of the chat
Visit shelter.org.uk/covid19 or search 'Shelter housing advice'.
For people in urgent housing need (if they're homeless or likely to be homeless within 8 weeks; or are at risk of harm), please signpost them to our emergency helpline at shelter.org.uk/get_help.
For an overview of which Shelter services to signpost to when, please dowload our Signposting PDF guide.