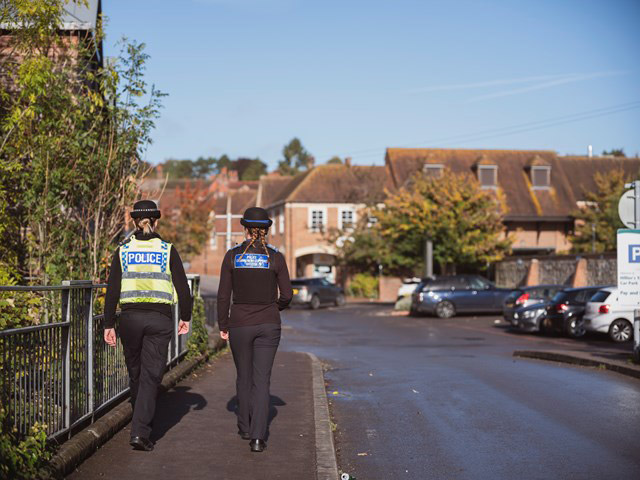 Policing has been under the microscope in the last year and I don't see this scrutiny letting up any time soon – and neither should it.
The public want their police force to keep them safe, protect vulnerable people, put victims first, catch the criminals responsible, produce quality investigations and lock the bad ones up.
Wiltshire Police has had its fair share of criticism. It has received a poor PEEL inspection report and is currently in 'special measures'. I can reassure you progress is being made and my scrutiny of that performance is ongoing.
We have had some solid successes too. You told me road safety and speeding was a key concern. I have committed investment into the roads policing unit, increasing the number of officers and cars by 20%.
We also tripled the capacity of the speed enforcement team, with extra police staff and state-of-the-art cameras. With this joined up approach, there are more traffic officers on our streets and there has been an increase of 42% of the number of people caught speeding and given tickets.
There is still more to do but our roads will become safer as the deterrent of speeding tickets and prosecution starts to bite.
The rural crime team has also doubled since I committed investment in the team and in extra equipment. I was also pleased with the force's commitment to visit all victims of home burglary – let me know if this doesn't happen and I will act on your behalf to scrutinise that commitment.
We are also in the process of recruiting the next Chief Constable of Wiltshire Police and I hope to have them confirmed in post by mid January. We look forward to welcoming them to the county.
In the meantime, our current Chief will carry on implementing the improvements needed to satisfy HM Inspectors and provide stability so the force can continue making Wiltshire safer for all.
Please also make sure you take part in my survey, taking place in December and January, which will ask you about your confidence levels in Wiltshire Police and about the policing precept for 2023/24.
It is important we capture as many people's thoughts as possible and you will find this on my website from mid December.
As ever, I wish you a safe and happy Christmas and new year.