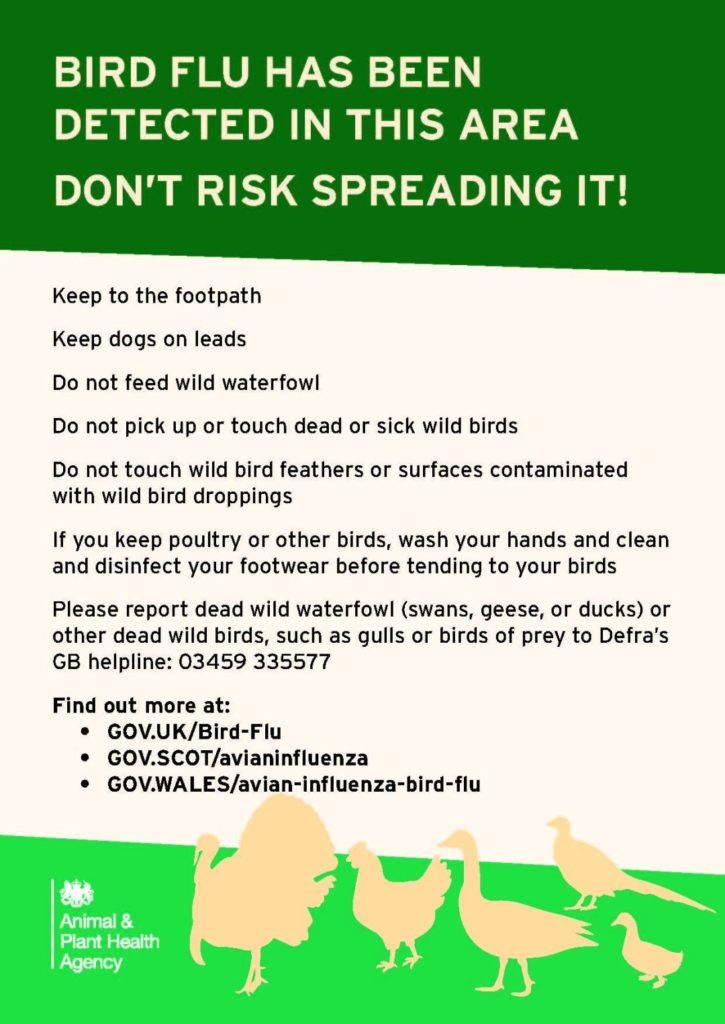 We are aware that small numbers of dead wild birds have been found at various locations in Swindon and that avian flu has been detected in some of the dead birds that were recovered and tested from Shaftesbury Lake. Wild birds are susceptible to a range of diseases and injuries and not all dead birds will have been infected with avian influenza.
Avian flu is a virus that spreads between birds and the UK Health Security Agency has confirmed that the risk of transmission to humans and other mammals, including dogs and cats is very low. Infected birds shed the avian flu virus through their saliva, mucous and droppings.
While the risk to human health is very low, we are advising residents not to touch any dead or visibly sick wild birds and to avoid contact with their feathers and droppings. Residents who have been in close contact with wild birds and their droppings, should wash their hands thoroughly with soap and water. You cannot catch avian flu through eating fully cooked poultry or eggs.
We have been advised that there is no need to limit public access to any areas where wild birds gather and there is no need to limit activities, such as angling or kayaking, at these sites.
We are however asking parish councils to consider displaying the attached warning sign at appropriate sites that the public may have access to.
Duck weed removal can continue but workers should ensure that they wear the correct PPE to undertake this activity.
If you find dead wild birds, do not pick them up, instead you should report them to the Defra helpline on 03459 33 55 77 and follow their advice. Reports to the Defra Helpline of found dead wild birds are triaged and not all birds will be collected.
Dead birds on public land in Swindon can be reported for removal to www.swindon.gov.uk/report-a-dead-animal.
Steve Maddern,
Director of Public Health