North Wilts Hockey Club – Academy Hockey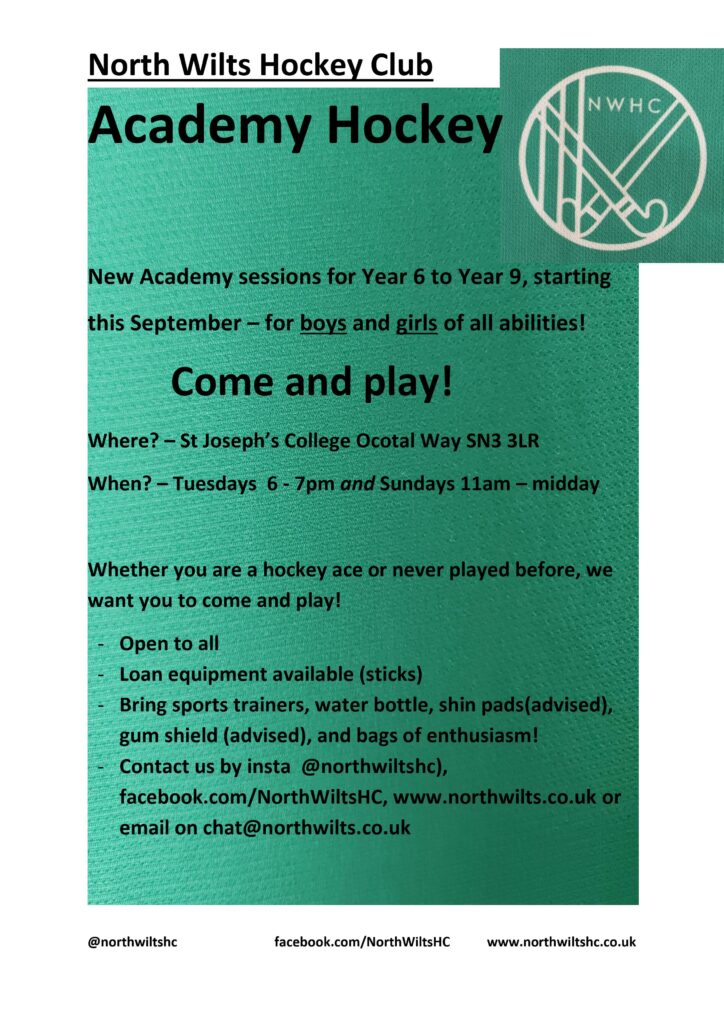 Text version:
New Academy sessions for Year 6 to Year 9, starting this September – for boys and girls of all abilities!
Come and play!
Where? – St Joseph's College Ocotal Way SN3 3LR
When? – Tuesdays 6 – 7pm and Sundays 11am – midday
Whether you are a hockey ace or never played before, we want you to come and play!
– Open to all
– Loan equipment available (sticks)
– Bring sports trainers, water bottle, shin pads(advised),
gum shield (advised), and bags of enthusiasm!
– Contact us by insta @northwiltshc),
facebook.com/NorthWiltsHC, www.northwilts.co.uk or email on chat@northwilts.co.uk@northwiltshc facebook.com/NorthWiltsHC www.northwiltshc.co.uk