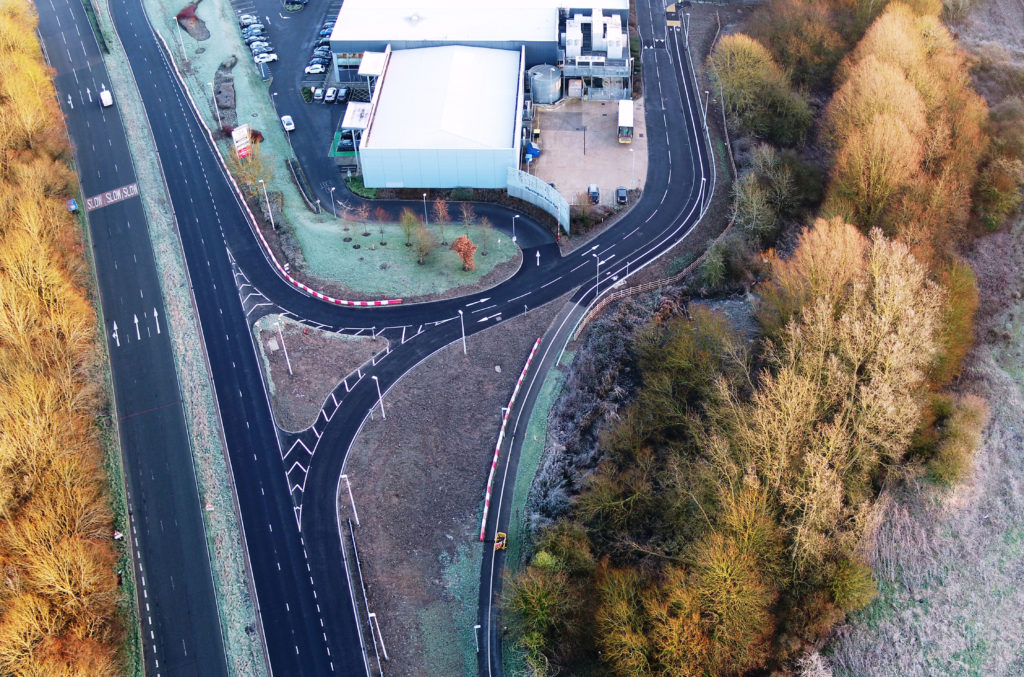 Shoppers using Mannington Retail Park are benefitting from a scheme which will significantly improve congestion at a major Swindon roundabout.
A new slip road from the retail park directly onto Great Western Way has just been opened, which will reduce the amount of traffic leaving the shopping area at the Wootton Bassett Road exit and entering Mannington Roundabout.
Within the retail park itself, Telford Way has been widened to allow for a two-way flow of traffic and new signs have been installed to improve the internal layout, making it more efficient and simpler for motorists to navigate.
The latest improvements are part of an overall package of works at Mannington Roundabout, designed to improve traffic flow and alleviate congestion at peak times.
The overall £3.2m scheme has been funded by Swindon and Wiltshire Local Enterprise Partnership (SWLEP).
Earlier phases of the work included the removal of the Wootton Bassett Road bus lane between Mannington Roundabout and the railway bridge to create extra queuing capacity, while the roundabout itself was widened near the Fish Brothers garage to improve traffic flow.
Councillor Maureen Penny, Swindon Borough Council's Cabinet Member for Transport and the Environment, said: "Mannington Roundabout is a key junction in Swindon so it is incredibly important we keep traffic moving as best we can with the increasing number of vehicles on our roads.
"We now have more queuing capacity on Tewkesbury Way and Wootton Bassett Road and the latest work to build the new slip road from the retail park onto Great Western Way will enable people to exit the shopping park without having to go all the way back out onto the roundabout.
"This is just one of a number of improvement schemes we are carrying out in Swindon as we continue to invest millions of pounds upgrading our road network for local residents."
John Mortimer, chairman of Swindon and Wiltshire Local Enterprise Partnership, said: "The Swindon and Wiltshire Local Enterprise Partnership (SWLEP) is investing £8.92m in three schemes in the Swindon area to improve the quality and efficiency of bus routes serving strategic housing developments.
"We are pleased that the completion of work at Mannington roundabout brings to a conclusion the first of these schemes, improving bus links between the town centre and the growing Wichelstowe development.
"As well as specific improvements around the Mannington roundabout area, this project will improve access to the town centre for Swindon residents, reduce journey times, support economic activity in the town and help to lower Swindon's carbon footprint.
"It is the most recent example of investment from SWLEP's £169m Local Growth Deal with Central Government to develop a growing and sustainable economy in the Swindon and Wiltshire area."