Swindon Borough Council has made the following media release:

 A Government-appointed planning inspector has dismissed an appeal against Swindon Borough Council's refusal of a major town expansion application at Lotmead Farm, east of the A419.
In June 2016, the Council refused two outline planning applications submitted by land promoters, Ainscough Strategic Land, for the development of 2,600 and 200 homes at Lotmead Farm, as part of the New Eastern Villages development.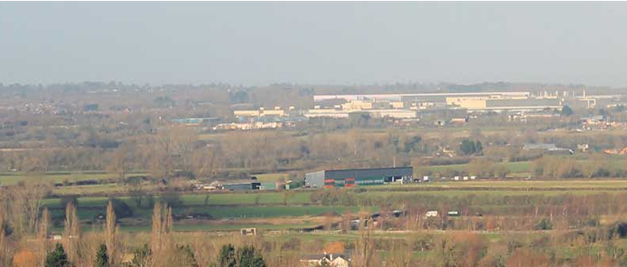 Both proposals failed to include sufficient basic infrastructure, such as education provision and transport links, and did not adequately address issues such as noise, flooding and drainage.
Ainscough appealed the decisions and both appeals were sent to the Secretary of State to be determined.
During the appeal process, the planning applications were substantially changed, which delayed the public inquiry until November last year.
Although the principle of the development is strongly supported by the Council's Local Plan, the amended schemes put before the inspector for consideration at the inquiry failed to provide sustainable transport links, playing pitches and the required open space while ensuring that archaeology is protected, acknowledged and enhanced.
The Secretary of State therefore dismissed both appeals and refused outline permission for the developments.
Cllr Gary Sumner, Swindon Borough Council's Cabinet Member for Strategic Planning, said: "We are delighted with this decision as it wholly supports the Local Plan and the Council's development strategy for well-managed housing growth.
"Development must be sustainable, linked to infrastructure and delivered in a comprehensive way to ensure that the right services are delivered at the right time to support the new community.
"This decision sends a clear message that piecemeal applications that are disconnected from the rest of the New Eastern Villages are not acceptable, as they undermine the comprehensive delivery of the mixed use development."