From 00:01am on Monday, 29 March the current restrictions will be slightly eased as we reach the next stage of the Government's roadmap out of lockdown.
Taking this next step will allow for a limited amount of mixing outdoors (including in private gardens) with either an additional household or in a group of up to six people. These new guidelines are a maximum, not a target. Outdoor sports facilities such as tennis and basketball courts can also reopen, allowing for formally organised outdoor sports to resume.
We know that it is safest to meet people outside in the fresh air. If you do meet others who you do not live with, it's important that you follow the 'Hands. Face. Space' guidance – whether you've had the vaccine or not. You should also minimise travel, continue working from home if you can and must book a test if you have symptoms of COVID-19.
On 1 April, residents who are classed as Clinically Extremely Vulnerable will be able to stop shielding. The decision to pause shielding has been taken based on the latest scientific data. A copy of the letter issued by the Government can be viewed here.
We understand that you have been separated from the ones you love for a long time, so being able to meet with friends and family again will be a welcome relief. But we must keep following the guidelines so that we take this next step safely and ensure we don't undo all of our hard work.
Swindon: it's up to all of us to make this lockdown our last.
Latest COVID-19 case rate data
From 16-22 March, there were 167 new COVID-19 cases in Swindon, up from 146 between 9-15 March.
From 16-22 March, our case rate was 75 per 100k. The South West average was 29 per 100k and 57 per 100k for England.
If you're eligible, book your vaccine now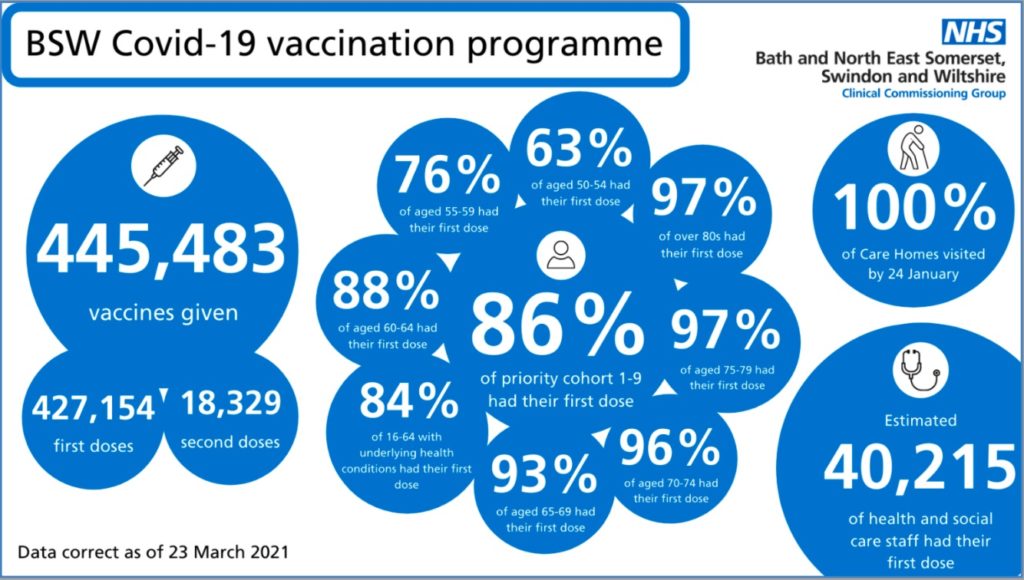 Nearly half a million vaccines have been administered across Bath and North East Somerset, Swindon and Wiltshire.
If you're over 50, have a health condition that puts you at greater risk, or are a health or social care worker and you haven't booked your first dose, book it now or call 119.
Home testing is now available at our symptom-free testing sites
You can now collect home testing kits from our symptom-free testing sites to test your household, childcare bubble or support bubble if at least one member:
is a school, nursery or college pupil
works in a school, nursery or college (this includes temporary workers and volunteers)
works in an occupation related to a school, nursery or college
Please check the opening hours of the site you wish to attend before making the journey. If you are collecting home testing kits you do not need to book an appointment, simply turn up during opening hours.
If you meet the above eligibility criteria, you can also collect home testing kits from the symptomatic testing sites at Broadgreen Community Centre and Wroughton Park and Ride, or you can order a test online.
If it is your first time doing a test, we advise that you complete a test on site with the assistance of testing staff, so that you feel confident carrying out tests independently at home in the future. Eligible households are encouraged to take home tests twice a week. Find out more about home testing.
Unable to work from home? Book a symptom-free test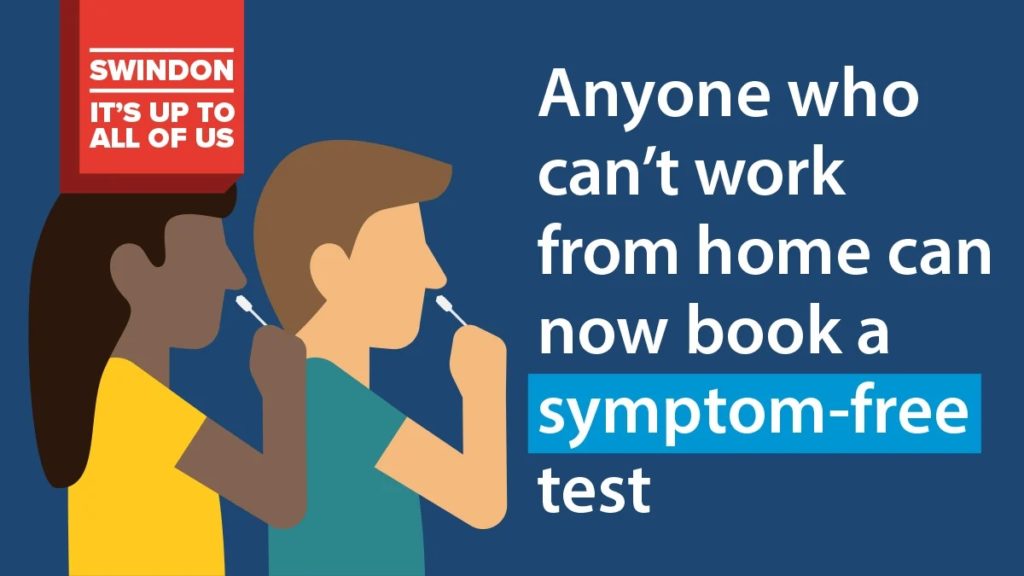 Protect the ones you love most. If your job requires you to leave home, please get tested regularly to help stop the spread of COVID-19.
One in three people who have coronavirus do not display any symptoms, so you could be passing on the virus without even knowing it.
Book a symptom-free test and receive your results back within two hours.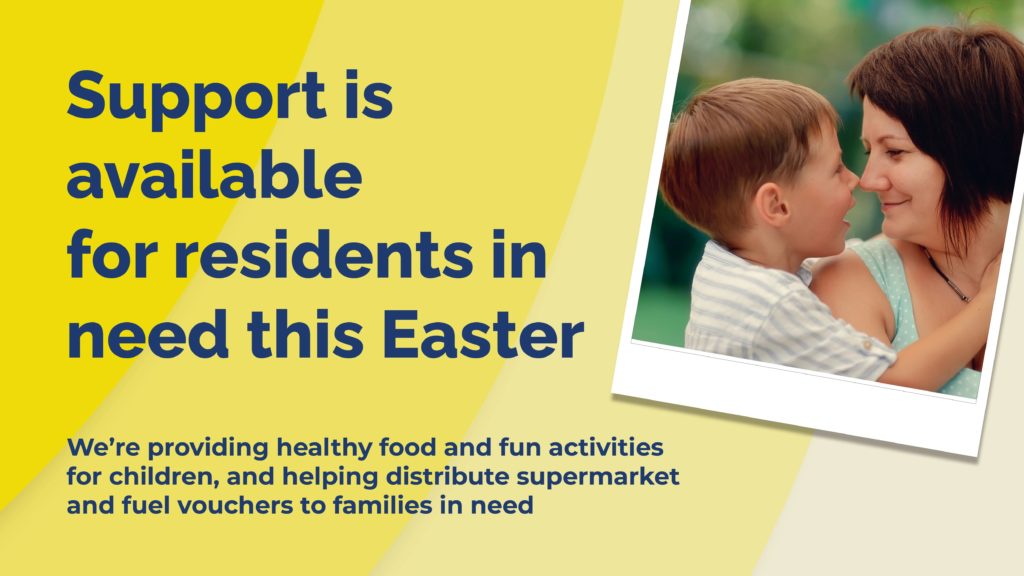 Over 4,500 children who receive means tested free school meals will be eligible for the Holiday Activities and Food programme this Easter, which helps provide access to fun activities and healthy food to children during the school holidays.
More information on the scheme and how to apply can be found on our website.
Make your vote count at the local election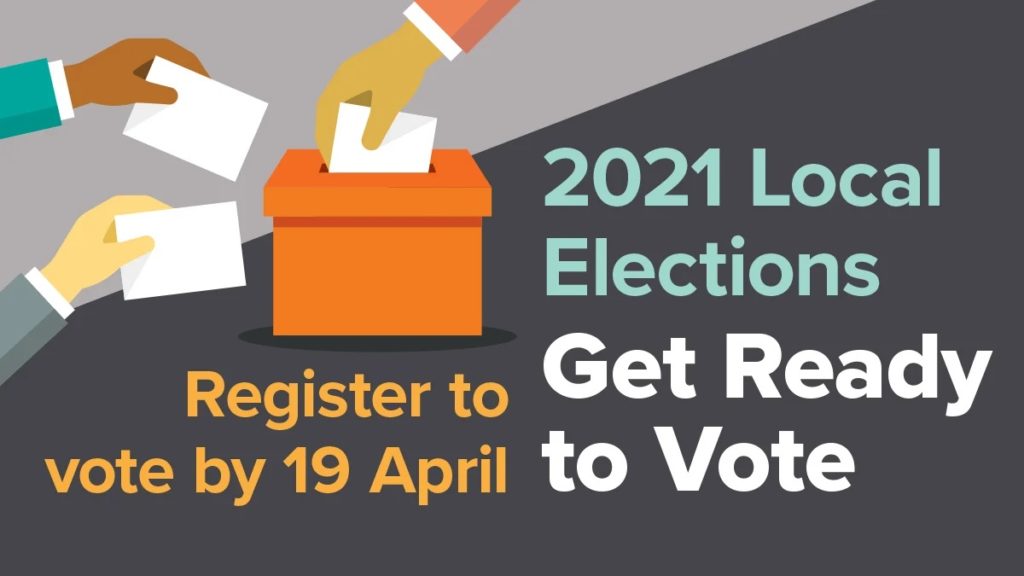 The deadline to register to vote at the local elections on Thursday, 6 May is approaching. If you're not registered by 19 April, you won't be able to vote.
It's really quick and easy to register – all you have to do is visit this website and fill in a few details.
This year, we're making sure polling stations are COVID-Safe for residents who wish to vote in person. There will be social distancing in place, fewer people allowed in polling stations, hand sanitiser stations and you'll be asked to wear a face covering (unless exempt). You will also be asked to bring your own pen or pencil to cast your vote.
If you'd prefer to vote by post or proxy (when someone votes on your behalf), the deadline to apply for a postal vote is 5pm on 20 April and the deadline for a proxy vote is 5pm on 27 April.
You can find more information about the 2021 local elections on our website.
There is still time to complete Census 2021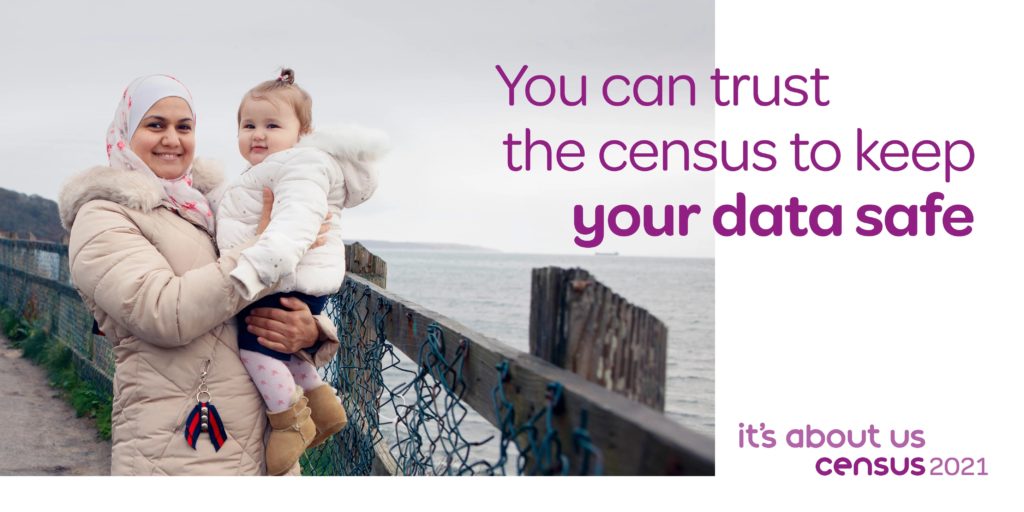 Census day was on Sunday (21 March) and it is vital that anyone who hasn't completed the Census does so as soon as possible. If you haven't submitted your online or paper questionnaire yet or have misplaced your invitation letter, there is lots of help available which you can read more about here.
Remember, the clocks go forward by one hour at 1am on Sunday (28 March).
The period when the clocks are an hour ahead is called British Summer Time (BST). There's more daylight in the evenings and less in the mornings.
Five things you need to know