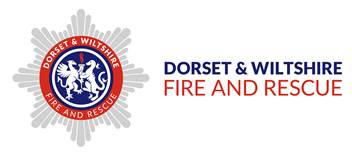 Her Royal Highness The Duchess of Cornwall visited Dorset & Wiltshire Fire and Rescue Service (DWFRS) on Monday 6 July 2020.
The visit, hosted by Chief Fire Officer Ben Ansell at Swindon Fire Station, highlighted the work of the Service during the Coronavirus pandemic, including the successful partnership with South Western Ambulance Service NHS Foundation Trust (SWAST) and Great Western Hospitals NHS Foundation Trust.
During the pandemic DWFRS has maintained its prevention, protection, and emergency response arrangements despite challenges in the way that crews have needed to work. This has included changes to cleaning arrangements, social distancing, sickness reporting and additional Personal Protective Equipment (PPE) in line with Public Health England guidance. Alongside their usual work, staff across the Service have wanted to help in any way they can during the crisis.
Staff have been involved in a whole range of activities to support the community during this time. Firefighters, who are trained to drive emergency response vehicles and carry out first aid, are playing a key role in relieving pressure on paramedics within SWAST, by driving ambulances alongside a clinician or paramedic. Across the Southwest region, these ambulances have responded to over 3,000 incidents and of those DWFRS have responded to 716, 133 of which were Category 1 and 2, immediate threat to life, calls.
Her Royal Highness, accompanied by the Lord Lieutenant of Wiltshire, Mrs Sarah Rose Troughton, arrived at the fire station. After meeting serving fire and rescue service personnel from across the organisation and local representatives from South Western Ambulance Service, she was introduced to Great Western Hospital staff including the Chief Executive Kevin McNamara.
Chief Fire Officer Ben Ansell said: "It was a huge honour to welcome The Duchess of Cornwall to Swindon. I extended the invitation to her as we are very proud of the work we have done with partners across our Service area during the Coronavirus pandemic. This was a great opportunity for us to publicly acknowledge the many people, both within the Service and outside, who contribute to keeping the communities of Dorset and Wiltshire safe.
He added: "Operational and corporate staff have been involved across the Service in helping to package and deliver food and medication to vulnerable members of the community; helping to construct, fit and train NHS staff in the use of respiratory PPE; Face-fit testing of PPE for ambulance staff; and resourcing the temporary mortality support facility, built at the Port of Poole, which is currently stood down. I am extremely grateful to my staff for all the work they have undertaken and continue to do during the current crisis. It was wonderful to see this recognised in such a way today."
Her Royal Highness was at the Fire Station for about half an hour and before leaving CFO Ansell presented her with a plaque to commemorate the visit.