Update from Steve Maddern, Director of Public Health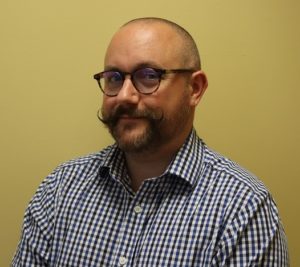 Earlier this week, the Prime Minister announced new England-wide measures to help prevent the spread of coronavirus as we head towards winter.
It can be a challenge to keep up with the changes, but please read these frequently asked questions to make sure you're up to date and able to keep you, your loved ones and the wider community safe. It's important to know that from next Monday (28 September), people are required by law to self-isolate when instructed to by NHS Test and Trace.
The NHS COVID-19 app is now available, which will be used alongside traditional contact tracing to notify users if they come into contact with someone who later tests positive for coronavirus. The app allows people to report symptoms, order a coronavirus test, check in to venues by scanning a QR code and it helps the NHS trace individuals that have coronavirus. Businesses and venues are now displaying the official NHS QR code posters so that customers can 'check-in' at different premises, using this option as an alternative to providing their contact details.
Taking the essential prevention measures and following government guidance needs to remain front and centre in our daily lives for the foreseeable future.
Thank you for continuing to play your part.
Updates on the latest government guidance
New guidance on face coverings (exemptions apply):
Customers in private hire vehicles and taxis must wear face coverings
Customers in hospitality venues must wear face coverings, except when seated at a table to eat or drink. Staff in hospitality and retail will now also be required to wear face coverings
Guidance stating that face coverings and visors should be worn in close contact services will now become law
New guidance on working from home:
Office workers who can work effectively from home should do so over the winter. Anyone who cannot work from home should continue to go to their place of work
New guidance on businesses:
Businesses selling food or drink (including cafes, bars, pubs and restaurants), social clubs, bowling alleys, bingo halls etc, must be closed between 10pm and 5am. This will include takeaways but delivery services can continue after 10pm
In licensed premises, food and drink must be ordered from, and served at, a table
Businesses will need to display the official NHS QR code posters so that customers can 'check-in' at different premises using the new NHS COVID-19 app
New guidance on meeting people safely:
The rule of six will now also apply to indoor organised sport for over 18s
From 28 September:
Businesses and organisations will face stricter rules to make their premises COVID-secure
The number of guests allowed to attend weddings and civil partnership ceremonies and receptions will be reduced to 15 people. Up to 30 people can continue to attend funerals
People will be required by law to self-isolate, supported by a payment of £500 for those on lower incomes who cannot work from home and who have lost income as a result
New fines will come into force for those breaching self-isolation rules, starting at £1,000 and increasing up to £10,000
Yesterday (24 September), the Chancellor of the Exchequer, Rishi Sunak, outlined the new Winter Economy Plan. You can read the full plan on the Government website.
Download the NHS COVID-19 app today
Yesterday (24 September), the NHS COVID-19 app was launched as part of the NHS Test and Trace service, and is a vital part in our fight against coronavirus.
The app can be easily downloaded on iPhone from the App store or on Android from the Play Store. You can find out how the app works, including information on your privacy, here or by watching the video above. You'll also find answers to any questions via the NHS FAQ page.
Is your child due to start primary, junior or secondary school in 2021?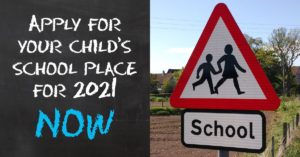 The school admissions process for 2021 is now open. If your child is due to start primary, junior or secondary school next year, please visit our website and submit your child's application before the deadline, to ensure they are placed at one of their preferred schools. Every child starting primary, junior or secondary school must submit an application.
Take part in #Stoptober and breathe easier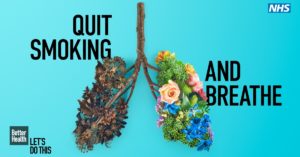 Did you know, if you can quit smoking for 28 days, you are five times more likely to quit for good? There has never been a better time to look after our health. Smoking damages the lungs and airways and harms the immune system, leaving us more vulnerable to infections, such as flu. Find out more about #Stoptober.
Swindon's Bouncing Back
We know the past six months have been challenging for local businesses and we're not through it just yet. But, support is available and we are doing all we can to play our part and support our local economy using our power, influence and assets. Karl, Managing Director of @SmarterMedia, shared a few reflections on the past few months and how national and local support, including a grant which we processed on behalf of government, helped their small business to keep going. Swindon's bouncing back – read how here.
A monument-al moment for The Watchers statue
In January, we reported that The Watchers statue outside Toothill Community Centre had been vandalised. We're delighted to announce that work to repair the statue has now begun. We've commissioned local stone mason, Toby Robson, to bring the statue back to life. Turns out we didn't need all the king's horses and all the king's men to put Humpty Dumpty back together again – just Toby and his sculptor's knife.
Together We Recycle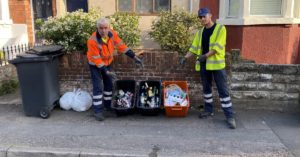 It's #RecycleWeek and this year we're celebrating the work of our waste and recycling crews, our back office colleagues and the Household Waste Recycling Centre team, who have done a fantastic job keeping our waste and recycling services running in difficult circumstances. We're also celebrating you, for continuing to recycle throughout the pandemic and creating a greener future for Swindon. Find out how making little changes can have a huge impact.
Protect yourself this winter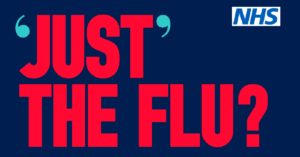 In an average year, the flu virus kills 11,000 people and hospitalises tens of thousands more. The flu vaccine is your best protection. If you're one of the 30 million people eligible for a free flu vaccine this year, speak to your pharmacist or GP today and get vaccinated.
Other news to be aware of
If you are planning to visit a council building or venue, you will be asked to scan our NHS QR code posters on your arrival, in order to comply with new Test and Trace guidelines. Read the full story
Last month, we announced that £4m was to be invested in the Carriage Works through the Government's Getting Building Fund. Find out how the funding will help stimulate jobs and support economic recovery
Live stream this year's Christmas light switch-on from the comfort of your own home. The event, which has been organised by inSwindon BID as part of Swindon's Illumina, will take place on 3 October between 6-7pm. Tune in here and support your town centre