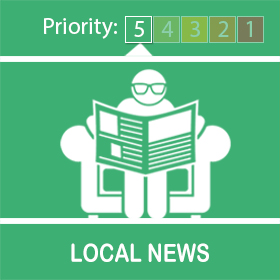 The Police and Crime Commissioner for Wiltshire and Swindon, Wiltshire Police and partners are backing a government campaign supporting victims of domestic abuse.
The "you are not alone" campaign aims to let anyone who may be at home with a violent or abusive partner during the lockdown know that help is still at hand through a number of agencies – the police, local authorities and national and local charities.
To show their support, a number of leaders have posted selfies having drawn a heart on their hand, accompanied with the hashtag you are not alone.
Angus Macpherson, Police and Crime Commissioner, said: "Domestic Abuse is never acceptable and my office and the police are constantly publicising the message that help is out there for victims; and despite these difficult times, that same help is still available.
"Through the police, partner agencies and services we commission through the Office of Police and Crime Commissioner like Swindon's Women's Aid and Splitz, there is a wealth of support for those who are in an abusive relationship.
"There is also help for the abuser through education and rehabilitation support, again offered by our partners.
"I am keen to support initiatives like this government one because the more this sort of thing is in the public eye the more people talk about it and the more we can save people from the harm of domestic abuse."
Det Supt Ben Mant, Head of Wiltshire Police's Public Protection Department, said: "Despite the current lockdown we want to remind people that we, the police, and our partners are here if they are suffering any form of abuse.
"If you are at home with an abusive partner please reach out for help; there are a number of ways you can do this by contacting the police through 101 or 999 if it's an immediate emergency and via the number of partner agencies which can be found on our website.
"Our message is also aimed at those who abuse; despite the current situation, the police, if necessary, will arrest you and pursue a prosecution.  Domestic abuse is a crime and we will investigate any reports of this kind.
"Initiatives like the government's are one of many that we are running to ensure that people know that they need not feel alone and helpless, especially at this difficult time."
Read the full story here.