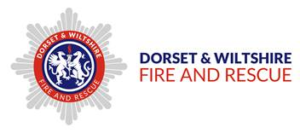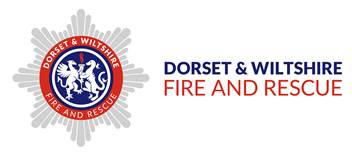 Local residents are being reminded to be more fire safe in the home, more than half of accidental fires in are due to cooking.
Group Manager Glyn Moody said: "Wherever possible, we carry out Safe & Well visits following fires in the home, which include fitting smoke alarms and advising the occupants on how best to prevent further fires in the future. In some cases, we also do 'hot strikes', where we target other homes on the street, as those neighbours will be aware that something has happened and will want to be better protected themselves."
Amongst the Service's top tips for kitchen safety are:
Keep the oven, hob and grill clean as a build-up of fat or grease can catch fire when hot.
Keep tea towels and cloths away from the cooker and hob, and take care if you're wearing loose clothing.
Make sure children are never left alone in the kitchen when you're cooking.
Saucepan handles left sticking out create a danger – there's a risk they could be caught, leading to the pans being knocked off the hob.
Use spark devices to light gas cookers as they are safer than matches and lighters.
Wherever possible, never leave cooking unattended. If you do have to leave, set a timer – on the cooker or through your phone or watch – so that you don't lose track of time.
Keep electrical leads and appliances away from water.
Rather than use a chip pan, use a thermostatically controlled deep fat fryer, which can't overheat.
Avoid cooking if you are tired, have been drinking alcohol or are taking medication that leaves you drowsy.
If you're going to the pub and think you'll want something to eat afterwards, get a takeaway!
Group Manager Moody said: "The most important thing that any home can have is a working smoke alarm, and ideally one on every level of the property. Once they're fitted, they must be tested regularly – and if you're unfortunate enough to have a fire, get out, stay out, and call 999."
In support of the national strategy relating to the coronavirus outbreak, we are looking at ways to deliver our work in a different way to prevent the inadvertent spread of the virus amongst vulnerable people. ​Your safety is really important to us but, during these circumstances, instead of visiting you in your home,  we would like to call you ​via telephone. This would be at a convenient time, to provide advice on how you can stay safe. Following the ​telephone conversation, we will contact you at a later date to arrange a visit when the coronavirus control measures have been reduced.
The Safe & Well discussion will cover topics such as:
Using electricity safely
Cooking safely
Making an escape plan
What to do if there is a fire
Keeping children safe
Good practice – night time routine and other points relevant to you
Identifying and discussing any further support you may need if necessary
To request a free Safe & Well ​telephone appointment, please call 0800 038 2323