Dealing with your waste responsibly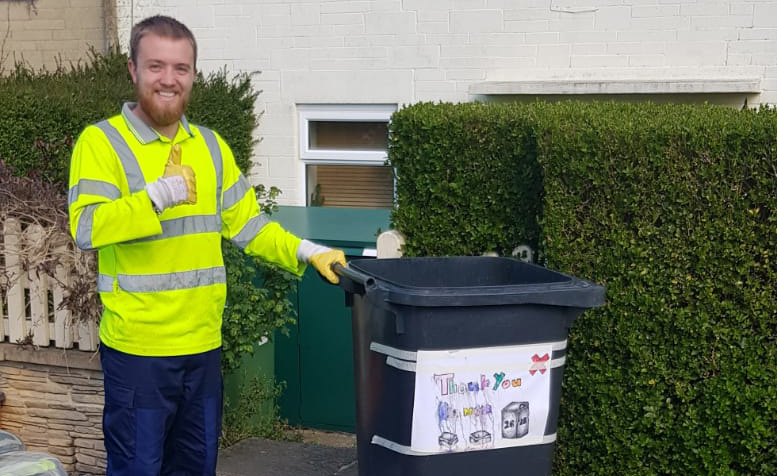 It is more important than ever to deal with your waste responsibly. We need your help to keep our staff safe, and to minimise the amount of waste and recycling you put out for collection.
Do not burn rubbish. We are investigating reports of bonfires
See our daily report about the status of collections
The Household Waste Recycling Centre remains closed until further notice
Looking after your mental and physical health
Now, more than ever, it's important to look after both your mental and physical health.
Public Health England have re-launched Every Mind Matters which provides advice and tips on dealing with your mental health
Sports England have also launched StayInWorkOut where you can get guidance on getting active in and around your home, no matter your ability
Join your local library
Since the lockdown began, nearly 2,000 eBooks have been loaned and 1,700 people tuned into our live 'Story and Rhyme times' last week. Join your library online
Explore the STEAM Museum from home
The STEAM Museum is now offering a free, 360-degree virtual tour of its museum. Watch original film footage and take part in interactive games and quizzes as you make your way through the galleries. Take the tour here
Home is where the art is
Swindon Museum and Art Gallery is home to over 600 pieces of Modern British Art, including three Turner Prize winners.
The Art on Tour at Home project brings our impressive collection to you through blogs, podcasts, daily art activities and resources for parent and teachers.
Will you be clapping for our carers?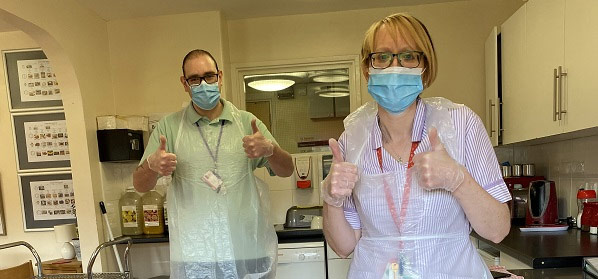 At 8pm on Thursday, the nation will take to their doorsteps armed with saucepans, make-shift instruments or simply their hands to clap for our carers. Please tag us in your photos and videos if you're happy for them to be shared.
Information for businesses
We have transferred over £21m in grants to local businesses to help them through these worrying times but we still need to hear from more eligible firms so we can continue to get this money out. We've published lists of businesses and organisations who we believe may be eligible but haven't got in touch yet, so if you're a business owner, please check this list and get in touch as soon as possible.
Support is also available to employers and the self-employed. You may be eligible for loans, tax relief and cash grants.
Use the government's business support finder to see what support is available for you and your business.
Free childcare for key workers
Over the Easter holidays, over 500 children of key workers were cared for by early years and childcare providers in Swindon. Key workers can still apply for free childcare including overnight, at weekends and during the May half-term.
Update on the Mechanics Institute
Council officers will begin preparing the paperwork for a Compulsory Purchase Order (CPO) for the Mechanics' Institute.
The landmark decision was made by councillors at last night's virtual Cabinet meeting.
A strict condition of the CPO process, however, is that a third party must first be in place to take over the building.
We have been working closely with partners Historic England, the Mechanics' Institution Trust, Theatres Trust and the Architectural Heritage Fund to secure the future of the building.
Kingsdown Crematorium
Updated government regulations have made it clear that burial grounds and cemeteries can remain open, and that grounds may also remain open, including gardens of remembrance.
All Swindon cemeteries (Kingsdown, Radnor Street and Whitworth Road) are now open for pedestrian visitors, but like the crematorium grounds, only if this forms part of a single instance of daily exercise.
We'd ask visitors to please observe social distancing guidelines, by keeping two metres apart.
The Kingsdown Crematorium building remains closed to visitors except for people attending funerals.
Other sources of information
Help for vulnerable residents to access food and prescription
How the council is supporting residents and businesses
How you can support yourself and your community