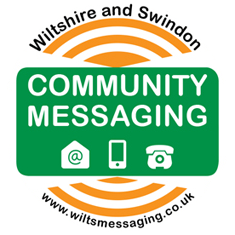 Chiseldon Parish Council shares communications it receives which may be of interest to our residents.
Dear Police and Crime Commissioner, Philip Wilkinson,
This week has been Anti-Social Behaviour (ASB) Awareness Week, and also saw the launch of the Community Remedy framework, which highlighted a range of opportunities to tackle behaviour which causes misery to our communities. You and I have also been discussing further opportunities to focus on neighbourhood policing, and I thought it would be useful to open this letter to highlight the recent work by Wiltshire Police to work with communities and partners.
Over recent weeks, my teams have been increasing their visibility through attending community events; scheduling and participating in a range of online engagement and recruitment activities; using our mobile police stations to be in those areas across Wiltshire and Swindon which are encountering an increase in criminality and anti-social behaviour; weapon sweeps, and proactive policing of our roads to tackle speeding and poor driving. Summer often brings challenges of increased criminality – specifically burglary and anti-social behaviour – and I want to reassure our communities that my officers and staff are doing everything they can to keep them and their homes safe. In support of this, I have also recently repurposed our proactive capability to specifically target serious violence and burglary, as well as increasing the proactive resources available to work with the neighbourhood teams to tackle those causing the most harm.
In terms of anti-social behaviour specifically, in the last 28 days we have received 272 reports of ASB. Throughout ASB Awareness week, my neighbourhood officers have been engaging with the public to discuss their concerns about ASB through 48 public meetings; a Facebook Live question and answer session; social media posts; case studies, and an online survey. The survey questions will be answered at the end of the week through a video that will be published on Wiltshire Police social media channels. With better public awareness and increased partnership working we will tackle this problem to improve the lives of all those in our communities. Policing alone cannot solve some of these challenges, but you and the public have my commitment that we will relentlessly pursue those who cause misery across Wiltshire and Swindon, working with the OPCC, partners, volunteers and our incredible communities across the County.
Recently, I had the pleasure of some long overdue meetings with some extremely dedicated groups of people, including the Bobby Van Trust, Cadets in Trowbridge, and hundreds of school children in the Good Citizen programme. I would like to thank the Bobby Van Trust for all they do to protect some of the most vulnerable people across Wiltshire and Swindon and recognise their brilliant work. The feedback that we have from those supported by the Bobby Van Trust is incredible – and upon meeting them I could see how utterly committed they were to Keeping Wiltshire Safe. I look forward to working ever closer with them.
The Trowbridge Cadet Unit was a fantastic evening, and we were joined by members of the Rural Crime Team and the Wiltshire Police Drones Unit. It was, of course, an opportunity to provide reassurance by showcasing some of the response capability by Wiltshire Police, but it was so much more. To see the enthusiasm and commitment in the Cadets was truly inspirational, and their thirst for knowledge was incredible. My time with the Junior Good Citizen Programme was very similar. Hundreds of young people wanting to learn about policing, and how they can keep themselves and others safe, was an unforgettable experience. And, of course, none of these events can take place without those dedicated volunteers from Wiltshire Police, our Partners, and our Citizens in Policing Volunteers – I thank them all.
To ensure that we have the right people and skills to provide the best possible policing service, we are continuing to invest heavily in recruitment. We are currently advertising for experienced front line police officers (with new recruits also welcome to apply from Monday 10 July), Contact Centre staff, Volunteers, Chief Superintendents, transferee Detective Constables, vehicle technicians, financial team roles, analysts and vetting officers….to name but a few. I am including this update to you to highlight the efforts we are making to provide an ever more resourced and skilled policing service to the communities of Wiltshire, but also a shameless invite for people to explore our website and come and join us for the most incredible career! Policing is a privilege and an honour – there is simply no career like it.
I wanted to close this letter by mentioning the 'Right Care, Right Person' (RCRP) operational response that has been introduced by some police forces to ensure that members of our community who are vulnerable and in crisis receive the best possible support from the most appropriate people. This response was previously introduced in Humberside in 2020. This week was the first exploratory meeting with local partners to discuss RCRP, and what it could mean for all blue light and statutory partners in our collective response for people in crisis. The discussion was extremely constructive, and there will be further meetings over coming months. It is important that we explore all options to get the best care to those vulnerable people in need, and essential that we do this with our partners and communities – and we will make sure that we provide updates as conversations progress.
Kindest regards,
Catherine Roper
Chief Constable, Wiltshire Police