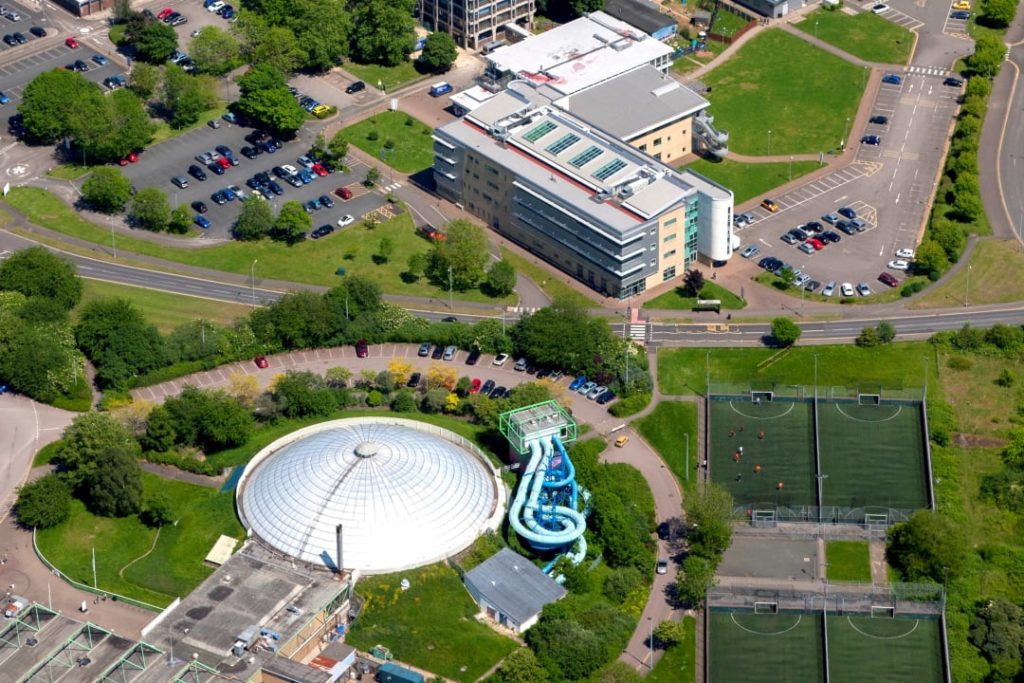 Swindon Borough Council's planners have approved proposals to restore the dome of the Oasis Leisure Centre.
The building's owners, SevenCapital, submitted an application to seek Listed Building Consent for the restoration and re-glazing of the swimming pool's doomed roof, while it continues to develop an outline scheme to reopen the Oasis.
The application was made after the swimming pool and its domed roof was given Grade II listed status by the Department for Digital, Culture, Media and Sport on the advice of Historic England.
The Council is continuing to work closely with SevenCapital to help facilitate a viable scheme in order to bring the Oasis back into use.
Leader of the Council, Councillor David Renard, said: "I am delighted the Listed Building Consent for the dome has been approved as this is an important first step towards our goal of seeing the Oasis reopened for families in Swindon to enjoy.
"However, there is still much work to be done. The cost of bringing the Oasis back into use is around three times higher than when SevenCapital first brought forward its plans for a brand-new, modern leisure centre due to the constraints of maintaining the existing dome structure now it has been listed.
"This is why SevenCapital is working on proposals to bring forward a regeneration scheme for the whole site which will help mitigate this considerable extra cost.
"Our recent unsuccessful bid for Levelling Up funding was an option we were exploring to help offset the huge financial challenge in delivering an upgraded Oasis, but it was never 'Plan A' as some have suggested. We knew there would be fierce competition for the funding, and so it proved, but we had to try.
"Following the listing, the sole focus has been on SevenCapital delivering a viable and sustainable scheme so people can use the slides and swimming facilities for many years to come. This has not changed. The restoration of the Oasis remains a priority for the Council.