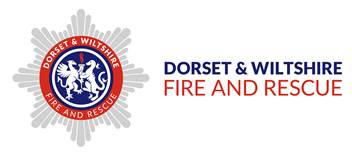 It would be really helpful if people could avoid having bonfires during this coronavirus lockdown period. While we know that the current weather makes getting out in the garden very tempting, lots of the false alarms we attend are caused by bonfires. Equally, bonfires can get out of control very easily. Please help us to help you, by reducing any activity that could lead to us being called out.
Bonfires are very common in the summer, but they can get out of control very easily. If you want to burn off garden waste, here's some safety advice:
Site any bonfire well away from buildings, fences, trees and garden structures.
Have a garden hose to hand in case the fire starts to get out of control.
Don't light a bonfire on a windy day, as it could flare up more than you expect.
Be courteous to your neighbours – if you're planning a substantial bonfire, let them know, and stay with it at all times to ensure that it remains safe.
If you're intending to have a large bonfire, use our on-line form – we often receive emergency calls from people who can see lots of smoke, and it helps us to know where this could be a controlled burn.
Never use flammable liquids such as petrol or paraffin to start a bonfire.
If you have concerns about the environmental impacts of bonfires, such as smoke, you will need to contact your local council: Swindon Borough Council, Wiltshire Council.
Garden equipment
Refill garden heaters, petrol mowers etc in the open air and don't smoke while doing so.
Deal with any fuel spillage by allowing it to evaporate, soak into the ground, or cover with an absorbent material.
Take care when lighting garden heaters and never move when lit. Keep away from flammable materials, such as awnings or laundry lines.
When using candles or flares, make sure they are firmly packed into the ground.
Keep children and pets away from naked flames and hot lanterns.
Make sure any candles, flares and lanterns are fully extinguished when you have finished with them.