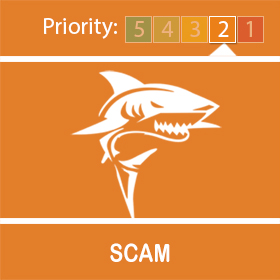 Scams over the phone are nothing new, but, in the current climate, they are being adapted. Criminals are exploiting the need to keep ourselves safe and take protective measures during the COVID19 pandemic so are reinventing their scams to use Coronavirus as a hook.
Any unsolicited phones calls should be treated with extreme caution, and if they're asking for payment details it's highly likely to be a scam.
Face masks, hand sanitiser and other protective products are in high demand, and fraudsters know this. We've also seen lots of activity online with many offering these products to lure people in but the true reality is that they don't have these products and never will do – it's all a scam.
If you are looking to purchase these items, don't panic or rush. Do your research into who you are buying from and look for reviews, this can help determine whether it's a legitimate company or not. Most importantly though, never give payment or personal details during any unsolicited calls, emails or text messages.
If you think that you may have done, contact your bank immediately, change any passwords you may have divulged and report the incident to Action Fraud on 0300 123 2040 or online at www.actionfraud.police.uk