Following our last meeting in March with the developer (Peter Mapson) to look at the proposed housing site in Badbury, I am pleased to say that we now have some much revised plans to consider for the development proposal and I would very much welcome your thoughts again?
The formal 'Local Plan Review' will not commence until the end of July, but this early engagement will be invaluable in the local consultation process.
I have booked 'LIDDINGTON VILLAGE HALL' to talk to interested residents of Badbury for 11th June at 7pm.
The SHELAA (Strategic Housing & Economic Land Availability Assessment) process and Local Plan review does not grant consent nor imply a site would get consent, but will be a material consideration if taken forward.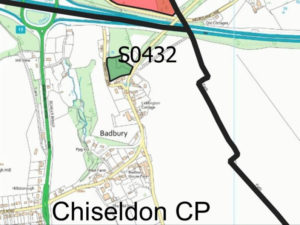 Hopefully I will have time to update you again on the works to Junction 15 and the mitigation for Badbury during construction.
Please join me for a Badbury residents meeting 7.00- 9.00pm at Liddington Village Hall Tuesday 11th June.
Gary Sumner
Your Ridgeway Ward Councillor
01793 790814 / gary@ridgewayvillages.co.uk